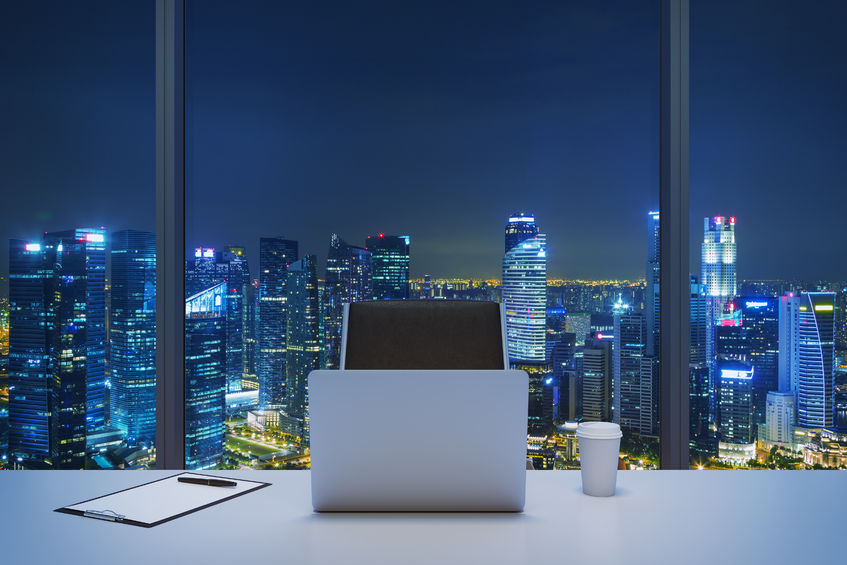 By
Jaguar Freight
Traders from both developing and developed countries have long pointed to the vast amount of "red tape" that still exists in moving goods across borders, and which poses a particular burden on small and medium-sized enterprises. To address this, WTO Members concluded negotiations on a landmark Trade Facilitation Agreement (TFA) at their 2013 Bali Ministerial Conference and are now in the process of adopting measures needed to bring the Agreement into effect.
The TFA contains provisions for expediting the movement, release and clearance of goods, including goods in transit. It also sets out measures for effective cooperation between customs and other appropriate authorities on trade facilitation and customs compliance issues. It further contains provisions for technical assistance and capacity building in this area.  The Agreement will help improve transparency, increase possibilities to participate in global value chains, and reduce the scope for corruption.
The TFA was the first Agreement concluded at the WTO by all of its Members.
The benefits to you
Numerous studies have estimated the positive impact of the TFA on global trade and income. As trade has become more liberalized, other obstacles to trade have gained importance, and in today's trade logistics context, facilitation has become more important than ever. The inclusion of trade facilitation in the WTO agenda reflects a number of specific trends in international trade and logistics.
The logistics experts at Jaguar Freight are here to help guide you and your company through the ever changing landscape of global freight forwarding. Get in contact with us today for more information.
Please read on for the details:
Section I
Section I contains provisions for expediting the movement, release and clearance of goods, including goods in transit. It clarifies and improves the relevant articles (V, VIII and X) of the General Agreement on Tariffs and Trade (GATT) 1994. It also sets out provisions for customs cooperation.
More specifically, Section I covers:
The types of information that governments publish, and the manner of publication.

The process by which national trade legislation is made. This includes the process for enacting laws on trade-related matters by the national legislative body (congress, parliament, legislature, etc.) as well as secondary legal acts (regulations, rules, orders, etc.) issued by executive or administrative bodies.

The means by which a trader can obtain reliable "binding" information about the tariff classification, origin, or other customs treatment of his goods before he imports them.

The rights of traders to obtain review and correction of decisions made by Customs officials or officials of other border agencies.

Disciplines on any system of issuing notifications or guidance to concerned authorities to enhance controls and inspections on imported goods, particularly food products, beverages and feedstuffs.

The "fees and charges" that governmental authorities assess on, or in connection with, imports or exports.

The "fees and charges" that customs authorities assess on, or in connection with, imports or exports for services provided to the importer or exporter.

Submission of the documents required for the release of imported goods to customs and other border agencies.

The means by which a trader can pay his duties, taxes, fees and charges.

The methodology or practices that Customs uses to determine which import, export or transit transactions or operators should be subject to control and the type and degree of control to be applied.

Customs verification of compliance with customs and related laws and regulations through examination of the trader's books and records at his premises following release of the goods.

Documents and goods imported by air express-delivery operators and other expedited shippers.

Movement of goods intended for import under customs control.

Formalities connected with importation, exportation and transit.

Freedom of transit

Customs-to-Customs exchange of information for purposes of verifying goods declarations
Section II contains special and differential treatment (SDT) provisions that allow developing and LDC Members to determine when they will implement individual provisions of the Agreement and to identify provisions that they will only be able to implement upon the receipt of technical assistance and support for capacity building.
To benefit from SDT, a Member must categorize each provision of the Agreement, as defined below, and notify other WTO Members of these categorizations in accordance with specific timelines outlined in the Agreement (see below).
Section III contains provisions that establish a permanent committee on trade facilitation at the WTO, require members to have a national committee to facilitate domestic coordination and implementation of the provisions of the Agreement. It also sets out a few final provisions.
History
Trade facilitation became a topic of discussion at the WTO at the Singapore Ministerial Conference in December 1996, when Members directed the Council for Trade in Goods to undertake exploratory and analytical work on the simplification of trade procedures in order to assess the scope for WTO rules in this area.
Hundreds of proposals made by Members, individually or through groups or alliances, were submitted for consideration by the Negotiating Group. After months of painstaking streamlining and revisions, the proposals became part of the final text of the Trade Facilitation Agreement agreed by Members at the Bali Ministerial Conference in December 2013.
Ratifications
The Agreement has not yet officially entered into force, yet. The Trade Facilitation Agreement will enter into force once two-thirds of Members have domestically ratified a Protocol of Amendment and notified the WTO of their acceptance of this Protocol. This charts shows a regional breakdown of the Ratifications received so far (protocol of acceptance deposited). So far 91 countries have completed the ratification process.
Sources:
http://www.tfafacility.org/sites/default/files/case-studies/unctad_reaping_benefits_from_tf_policy_brief_42_e.pdf