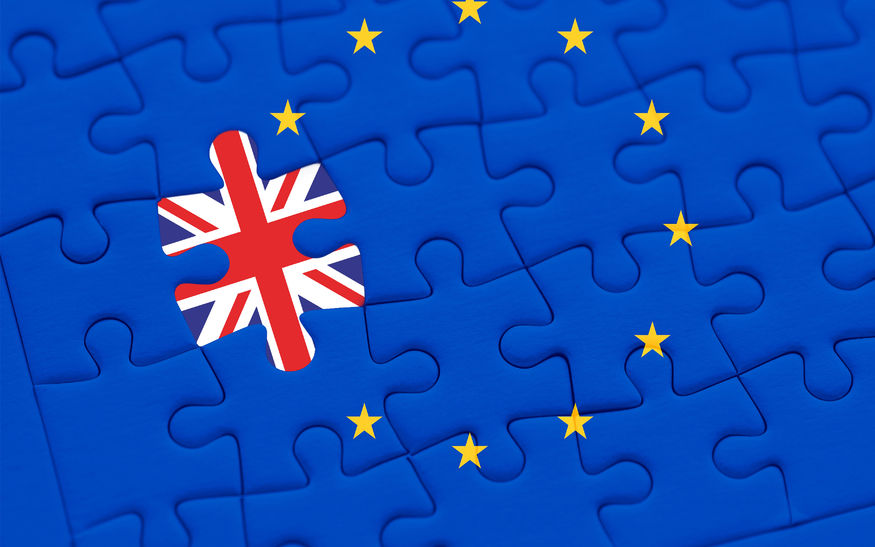 By
Jaguar Freight
EU Infrastructure
The EU is made up of 28 Member States

The EU is home to some of the world's largest container and passenger ports in Rotterdam, Hamburg, Antwerp, and Piraeus.

UK's largest trading partner is the EU.

Over three million jobs in the UK are linked, directly or indirectly, to exports to the EU.

European Union law, in the form of Treaties, Regulations and Directives, affects a wide number of commercial issues including trade, environmental regulation, international trade sanctions, competition law, employment, tax, immigration and infrastructure projects.
Landmark Decision
On June 23, 2016 the UK electorate voted for Brexit, and consequently started the beginning process of leaving the European Union. The UK will be the first Member State to do so since the creation of the first European "Community" in 1952.
Post-Brexit UK, what might change?
Laws of particular importance to the shipping industry are likely to be those regarding trade, insurance, environmental regulation, international sanctions, contract terms, competition law, employment, dispute resolution and trade treaties with non-EU states.  We discuss some of these below.
Competition Law: EU competition law applies to agreements and market conduct that affect trade between Member States, and the EU Commission has primary jurisdiction to enforce EU competition law, including granting clearance to mergers and investigating cartel activity. Where the effects of an agreement or market conduct are confined to a single Member State, national laws apply. Brexit would likely lead to a separate competition regime applying to the UK and to competition enforcement in the remaining 27 Member States, leading to the need for dual clearances in the case of mergers and exposure to regulatory investigation under two parallel, but distinct, regimes. Brexit would likely mean that compliance with both UK and EU competition rules would become more complex and burdensome.
Contract Terms: Many shipping contracts (for example voyage and time charters) provide for trading to certain countries or geographical regions. Since Brexit, there may be uncertainty as to whether a contract signed pre-Brexit (which contains such a clause) which refers to the EU will continue to include the UK. If existing contracts are drafted in a way that presumes the existence of an EU containing the UK, or makes a reference to the EU without specifically defining what that is, such contracts may give rise to disputes as to the meaning or ambit of the contract. Care will need to be taken in the event that an existing contract is renewed, as the court would likely apply the definition of EU as at the time the (renewed) contract is entered into, which might be different from the original or intended definition.  The impact of Brexit on any related contracts will need to be assessed, including those intended to be on 'back to back' terms, in which relevant clauses may not be similarly defined.
Insurance: Any insurer in the EU is automatically entitled to write insurance business in other member states. This means that, for example, German insurers can write business in the UK, and London underwriters can write shipping risk in Germany (and indeed all other EU states). This is known as "passporting" and the idea is that the insurer's "home" regulator regulates that insurer's activities, removing the need for the insurer to be regulated in each Member State. Brexit would undermine this and, unless alternative measures were introduced, may restrict the ability of insurers (and those buying insurance) to shop around and get the best price and terms for their business.
Sanctions: As a member of the EU, Britain is party to, and therefore must comply with, the sanctions regime imposed by the EU. Those sanctions are currently against states such as Russia, North Korea, Belarus, Syria, and Yemen. The situation regarding Iran is currently, as widely reported, in a state of change. It remains to be seen whether the UK would implement mirror legislation, or even harsher or less strict sanctions. Regardless of whether it were to impose any replacement sanctions regime, the UK would not be 'sanctions-free', as it would still be a party to, and therefore have to comply with, the sanctions imposed by the United Nations against several regimes.
Trade: Under EU law, trade within the Union is liberalised as between Member States, allowing goods and services to be traded within the EU without internal customs barriers or tariffs. In addition, EU citizens can move freely, establish themselves commercially or as residents and can trade without restrictions (except for certain professional qualification rules). EU membership therefore gives UK businesses access to the EU "Single Market". As to external trade with non-EU countries, the EU benefits from a wide range of bilateral and multilateral trade treaties, allowing preferential access to EU goods and services in these countries, as well as reducing or eliminating customs or tariffs.
Current Situation
Now that the UK has voted to cease its EU Membership, UK businesses will no longer benefit from EU internal trade access without a bilateral agreement between the UK and the EU. Although it is possible to be a member of the European Economic Area (EEA) as an associate state of the EU, it is not clear whether the UK is seeking to do this or seeking to enter into an entirely new free trade or association agreement with the EU. Operating within the EU market may become increasingly complex and consequently potentially more expensive for UK operators, as might operating in the UK market for EU operators. Those operating in the UK and also in the rest of the EU would face the burden of having to comply with both EU and UK laws on trade, rather than complying with the current harmonised EU system.
The key issues for U.K. shipping are visas and work permits, fiscal arrangements including tonnage tax, and border controls at ferry terminals.
The impact of the UK exit could also affect exporters from a variety of EU nations. The U.K. is the leading destination for exports from Norway with the value of that export trade sometimes double the nearest runner up in recent years. Ireland, Turkey and Poland are the U.K.'s second-largest sources of imports. Ireland sends largely pharmaceuticals and meat, Turkey sends auto parts and apparel, while Poland exports machinery, automobiles and electronics, according to GTA.
One of the cargo sectors likely to be hit particularly hard by a reintroduction of customs and duties is the automotive sector. Germany is the third-largest source of U.K. imports and automobiles make up a third of the value of those imports. Other key exports to the U.K. from Germany include machinery and pharmaceuticals.
All of the above mentioned implications assume the EU structure remains status quo. However, further fallout from the Brexit vote may be that the future of the EU, as we currently know it, is now in question.
Continue to follow our blog for more information on the Brexit transition. Our team members at Jaguar Freight are always ready to answer your questions about the ever-changing shipping landscape. Clear supply chain leadership, expertly coordinated around the globe, backed by an exceptional degree of customer care, that's what we deliver.
References: http://goo.gl/a1ojdN, http://goo.gl/4Zs5km