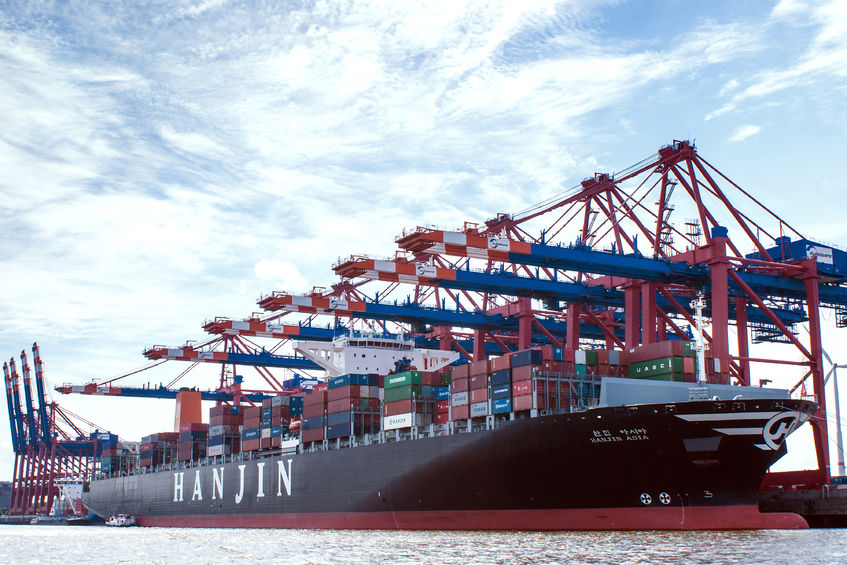 By
Jaguar Freight
Keeping abreast of current worldwide economic conditions and forecasting are essential traits for businesses involved in far-reaching shipping and operations. In the wake of the Hanjin bankruptcy, what changes have arisen, and how will they affect global supply chain management? Given that international shipping is the powerhouse behind multinational economics, what are the broader, more pervasive results of this dynamic shift in the industry?
What Happened
On August 31st of this year, Hanjin Shipping, a South Korean company with over 200 cargo ships, suddenly declared bankruptcy, stranding 90 of those ships, holding $14 billion in cargo.  As the seventh largest shipping company on the planet, this is being seen by many analysts as a bellwether, the first in a series of financial dominos to fall. The causes of the failure of Hanjin range from numerous EU bailouts, the collapse of the Chinese economic bubble, to as far as the US student loan debt crisis. All these factors and more weakened global market confidence and, as investors pulled back, businesses like Hanjin were left without enough capital to continue to operate.
Short Term Effects
The first concern of the worldwide shipping industry is to finance the stranded ships so they can be docked and offloaded. The primary merchandise involved is appliances and technology, but even those items can suffer depreciation if they sit in transit too long. Given the upcoming holiday season, supply chain management systems are actively seeking other logistics solutions and workarounds to move products from production to the hands of retailers and consumers.
Long Range Results
It seems facetious to call the $14 billion in stranded merchandise minor but, compared to the more encompassing losses the industry can expect, the $14 billion dollar loss is just that. This is not an isolated incident. The G20 countries have long been warned of the potential for disaster from the failure of any of a number of financial sectors; but the consistent global expansion for years seemed to belie that truth. When Hanjin applied for financial assistance at the final crucial moment, they exposed a long-standing lack of economic soundness that had gone at the very least undetected, if not outright ignored, for years. The impact of the fall of Hanjin will be felt far beyond the shipping and retail industries. It has been the first to fail, but is unlikely to be the last. Of the 12 shipping companies, 11 have published major losses in the last quarter. As a result, many of them have created alliances to shore up resources. However, with 90% of the world's goods traveling by ship, any weakness is certain to have widespread and nefarious effects on consumer confidence, banking rates, and even international relations.
To stay abreast of the latest news in transportation logistics and supply chain management, visit our website or blog.