In this week's Roar: are we actually back to normal, more ocean alliance shake-ups, regulating detention and demurrage, measuring emissions, and the IATA reports on air cargo.
Here's a positive sign. The Federal Reserve Bank's New York Global Supply Chain Pressure Index for February, had a negative reading. -0.26 to be exact. To provide a bit of context, the reading in December 2021 was 4.31. This is the first time since August 2019 a negative reading has been posted. So what does this data mean? A return to normalcy for global supply chains. At least on paper.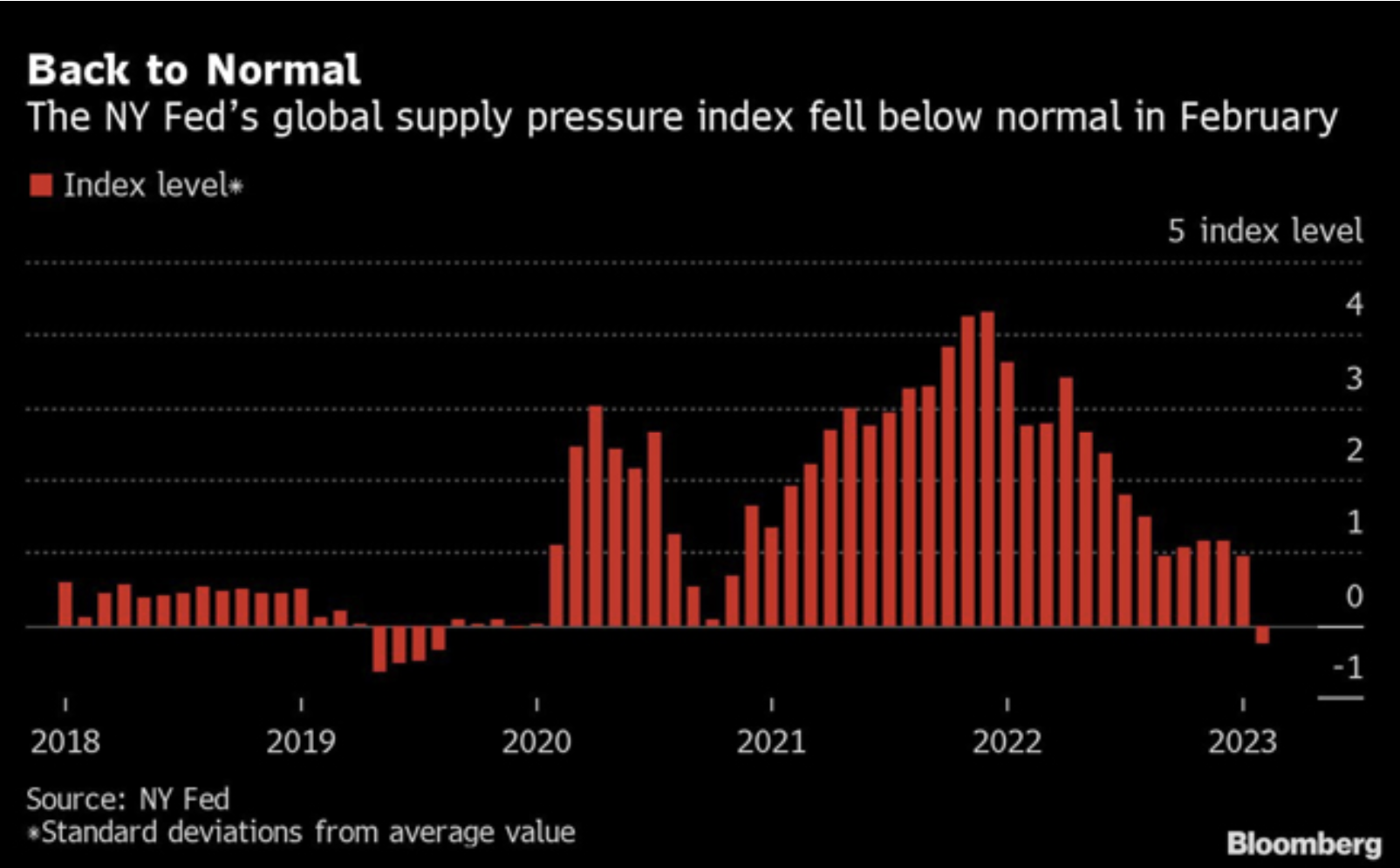 On the seas, it should come as no surprise that the recently reported dissolution of MSC and Maersk's 2M Alliance would move forward without leaving some turbulence in its wake. Although some of the remaining carriers offer reassurance that they have no such plans themselves, there are some in the industry predicting further breakups. Specifically, the CEO of Vespucci Maritime, Lars Jensen, who spoke at last week's S&P Global TPM conference in Long Beach. He sees the same thing happening to the Ocean Alliance grouping of CMA CGM, Cosco (OOCL), and Evergreen, while others are working to form their own new alliances.
As if there haven't been enough capacity issues at US ports over the last several years, a new problem is looming. Thanks to the Federal Maritime Commission's reform on demurrage and detention, port executives are worried about things getting worse. When asked if they had any concerns about the incoming regulations, most felt that fluidity at ports would be compromised.
Although we all operate in a well-regulated industry, the need for data on emissions has put a spotlight on a glaring omission. There is no industry standard on how cargo owners accurately assess CO2 information. Vessel-level emissions can be measured, but a shipper interested in its own carbon footprint still lacks a scientifically correct way of apportioning emissions down to the TEU level. Presently, some companies have their own ways of making it work, but industry conformity in the future will remain difficult.
In air cargo news, the IATA reports that as of January, the industry saw a drop in demand for 11 months in a row. That's bad enough in itself, but some concrete data paints a dark picture. Global demand was down 14.9% year-on-year at a time when capacity increased by 3.9% when compared to January 2022. Factor in world conditions like the war in Ukraine, the economy, inflation, labor disruptions and shortages, and more, and it's no wonder the industry greeted 2023 in such an upside-down state.
For the rest of the week's top shipping news, check out the article highlights below.