In this week's Roar: a (possible) bottom for logistics activities, a glut of boxes, repositioning to China, air cargo back to 'normal', and retailers still feeling sluggish.
Just released transportation metrics show the downward spiral has slowed a bit. The overall LMI (Logistics Managers' Index) logged in at 57.6 in January, three points higher than in December which is the second straight increase for the index after falling seven of eight months. "Inventories are much lower now than they were in Q3 of last year, and it seems the supply chains are coming back to life with the goal of replenishment," the report said. Many metrics are still lower than they were at the height of the pandemic, but there are some "encouraging signs."
In ocean freight, it's ironic that the light at the end of the tunnel comes with a twist. As the industry continues its recovery, ocean carriers have a new problem. A glut of 5m teu of boxes is taking up way too much space in container ports around the world.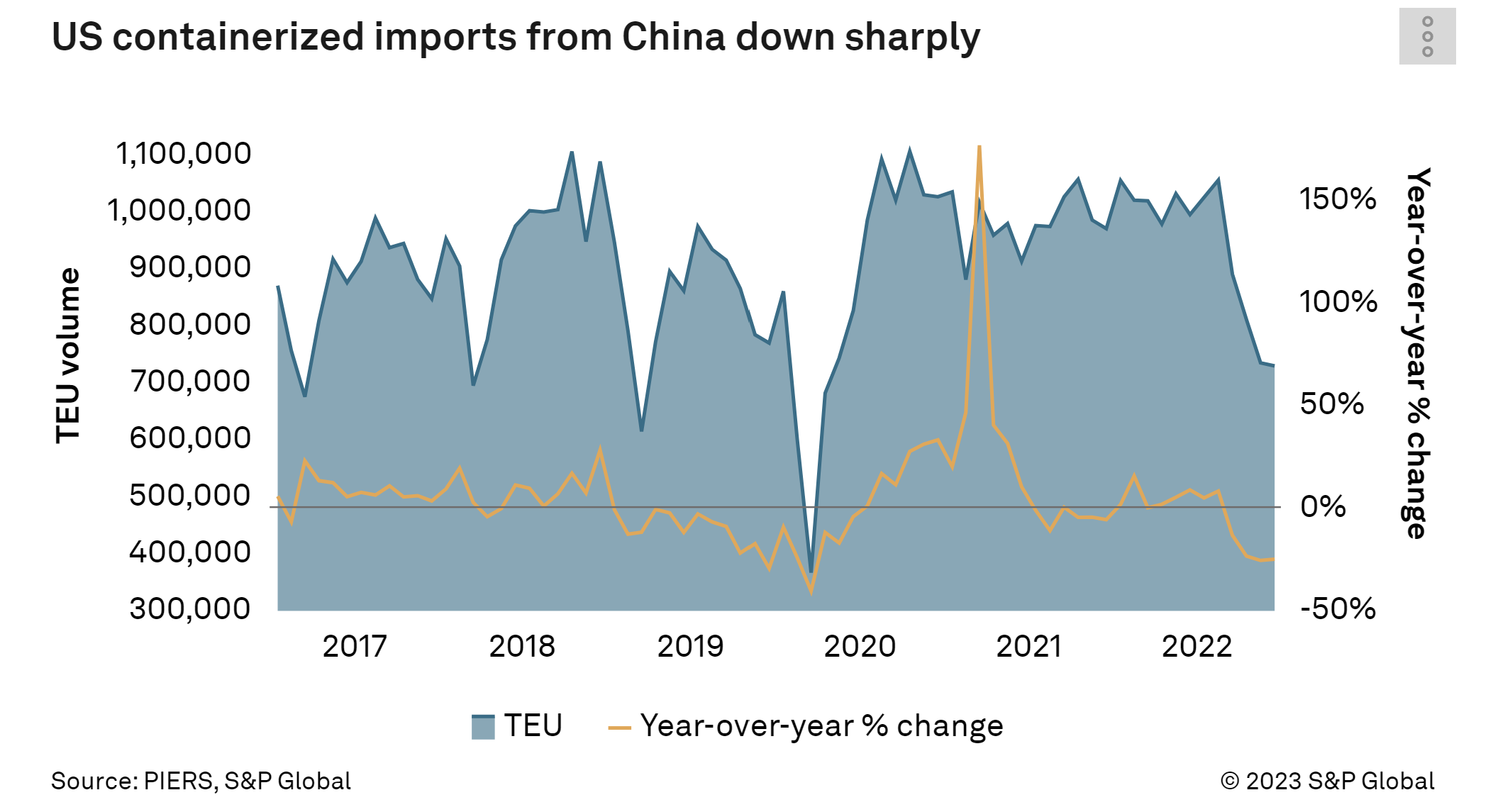 The cost of storage is high at a time when revenues are tanking. So right now, providers are busy trying to get out of as many contracts for leased equipment as they can, but they'll likely face some steep penalties to do so.
In China, it seems there may be a rebound in trade there. Container xChange data shows a shift in the number of inbound vs. outbound containers. Ports there are more congested than they've been in the last three years, indicating more inbound containers than outbound. This is hopefully a sign of demand recovering.
While the air cargo sector isn't flying high yet, new data shows that things have returned to pre-pandemic levels—almost. Demand is nowhere near where it was in 2021 when it was full throttle, but it is gliding at 2019 levels. The International Air Transport Association (IATA) is encouraged, "…the good news for air cargo is that average yields and total revenue for 2023 should remain well above what they were pre-pandemic."
Before the market gets too caught up in optimism for a full recovery, retailers in the US are saying not so fast. The latest Global Tracker Report (GTP) for February downgraded monthly import expectations through to the end of the second quarter. When the final numbers are in, January imports are expected to be down 17.7% from January 2021, while February numbers are expected to be down 25.5% lower than February 2022. Which is a drop of 2.5% from where their projections stood a month ago. But there still may be some light ahead. Imports are expected to improve moving into the third quarter.
For the rest of the week's top shipping news, check out the article highlights below.