In this week's Roar: declining air freight demand, more transparency on detention and demurrage, a new rule from US Customs and Border Protection, positive labor news from the UK, and an increase in boxship recycling.
It seems some shippers would rather be sailing. Flying? Not so much. Many retailers are moving away from air cargo and returning volume to ocean freight. This is the reversal of a trend that, for a variety of reasons saw shippers increase reliance on air freight over ocean recently. Improvements in the ocean transport market (i.e., lower rates and more capacity) are decreasing demand for air and causing rates to drop.
Speaking of dropping rates, the narrative in the news that ocean rates are declining everywhere is far from the case. As the chart from JOC.com shows, Trans Atlantic rates are near record highs in some lanes.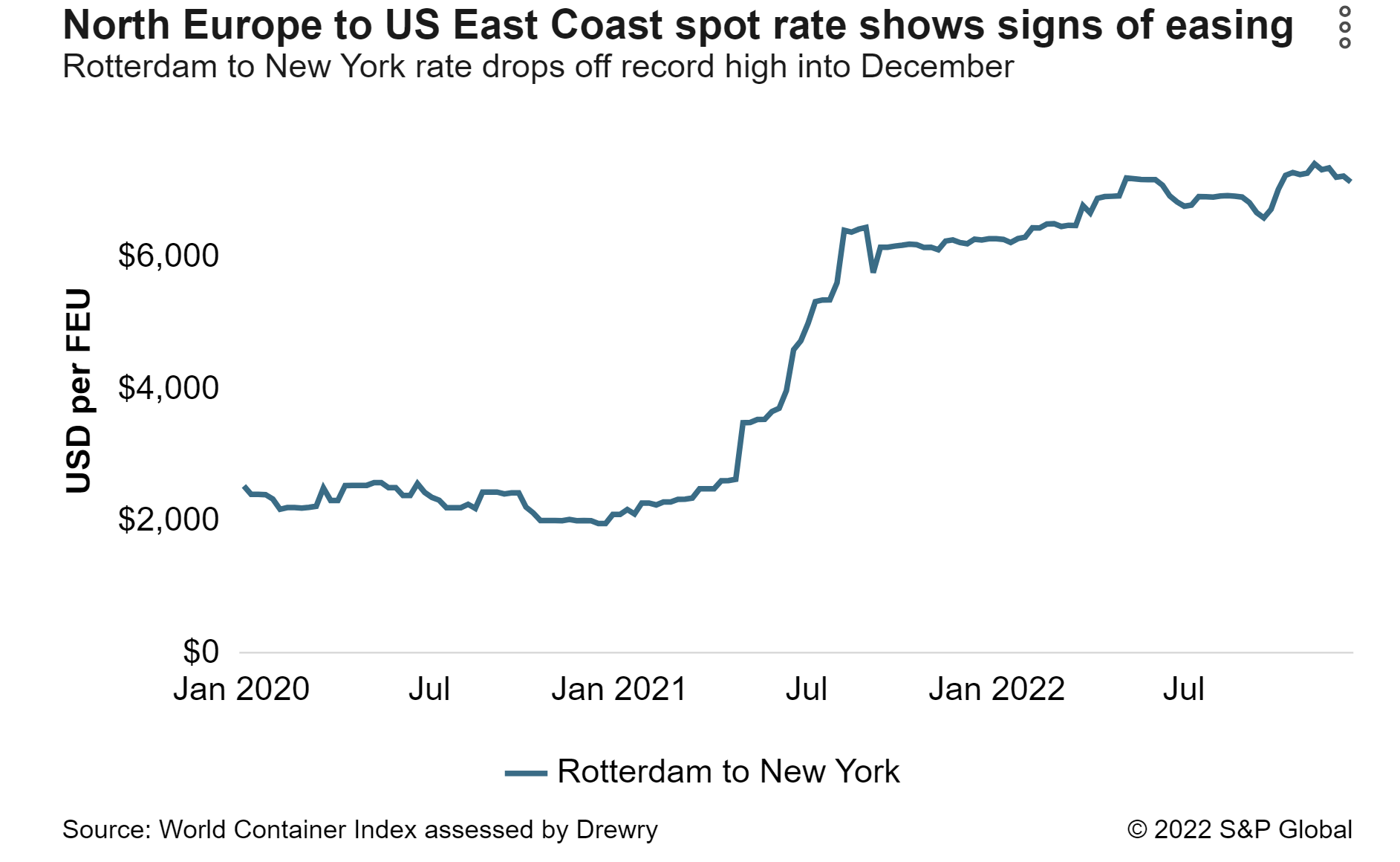 The Federal Marine Commission recently released a Notice of Proposed Rulemaking, outlining their efforts to add detail and increase the transparency of detention and demurrage invoices. It is their belief that invoices should be limited to contracted parties only and that "detention and demurrage charges or structure, and the motivation to deal fairly and resolve disputes quickly is often lacking."
On December 19, a new US Customs and Border Protection ruling becomes effective. The new ruling stipulates that "a broker must execute a power of attorney (POA) directly with an importer of record (IOR) or drawback claimant (client) and not through a freight forwarder or other third party in order to transact customs business on behalf of the client."
There's finally some good news out of the Port of Felixstowe in the UK. The owners of the port released a statement saying that its workers had voted to accept an 8.5% pay hike for 2023 plus a one-time bonus. This is on top of a 7% raise that will cover the current year and another smaller one-time payment.
We've heard about the blank sailings that are the result of the economic downturn, and now there are reports of older boxships being slated for recycling. Ironically, at the same time, a record orderbook will be delivering new carriers over the next few years, many of them super-sized. This is one more sign that industry capacity is still finding its balance post-pandemic.
For the rest of the week's top shipping news, check out the article highlights below.