In this week's Roar: optimism from an industry giant, a "bottom" in U.S. trucking, dealing with detention, West Coast port labor, and emerging trends in logistics technology.
With all the ups and downs over the last several years, balance has been a challenge. But some feel that the industry may be on the road to a measure of stability.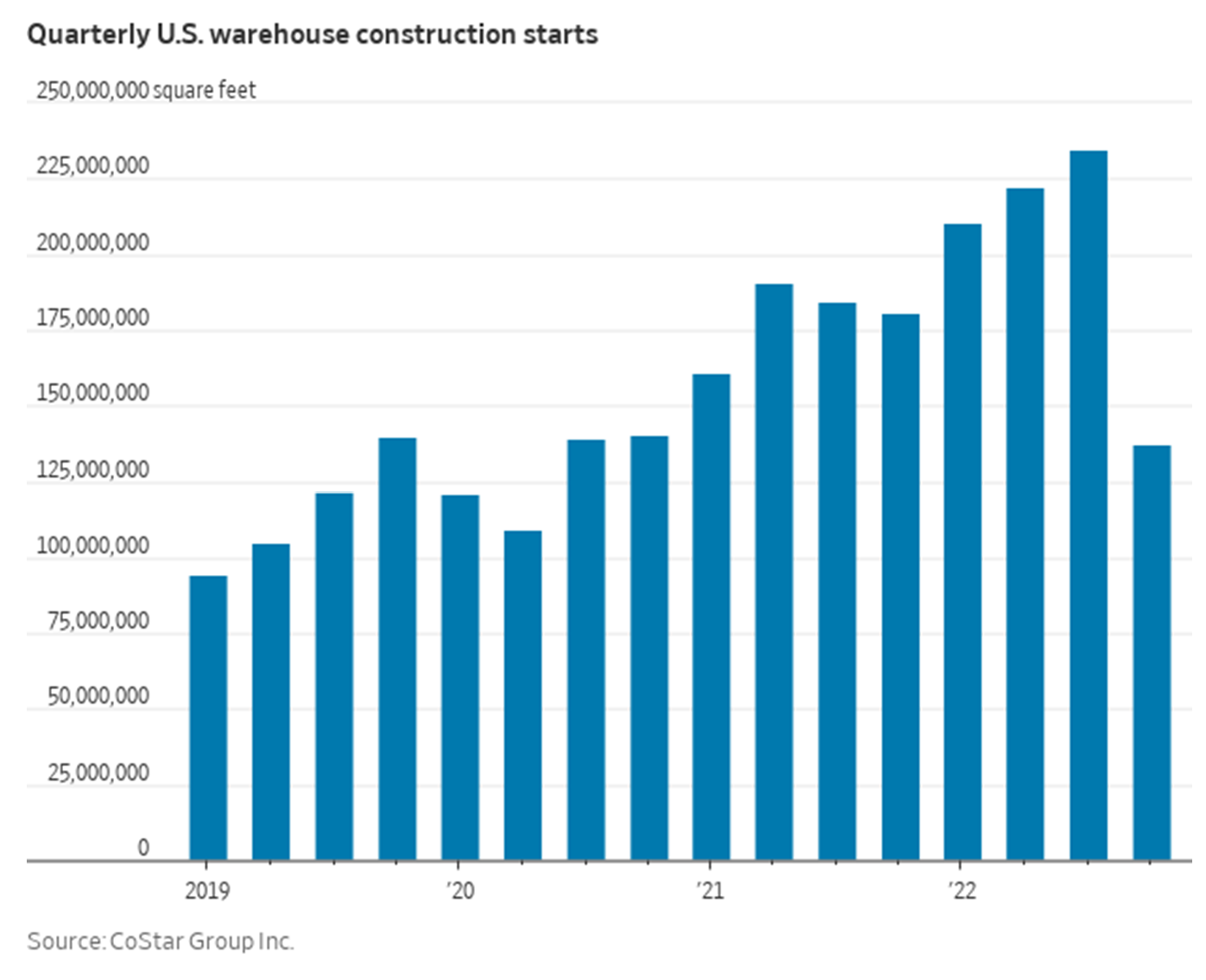 Despite the mixed signals everywhere—at least in the eyes of consumers—Maersk's latest report is positive on intra-Asia demand, Asia to Latin America trade, and Asia-Europe trade lanes.
And as far as the U.S. trucking sector goes—they've seen some head-spinning, bounces in both volumes and rates since 2020—word on the street is that recovery may be in sight. But that hinges on improving volumes and a slowdown in capacity growth. So while the industry is hopeful, there are no guarantees that better days are just around the corner.
Hand-in-hand with trucking, this chart from wsj.com shows just how fast warehouse expansion in the U.S. has slowed after three strong years of increases.
On the seas, detention and demurrage have been a simmering issue for ages that the pandemic just exacerbated. It's to the point where the FMC has more than 100 complaints against carriers under investigation. According to a press release, they want proof from ocean carriers and marine terminal operators that all surcharges are in compliance with the Ocean Shipping Reform Act.
On the U.S. West Coast, contract negotiations between the International Longshore and Warehouse Union and the Pacific Maritime Association continue. But more than 200 trade organizations across the county are urging the Biden administration to step up and step in. There is significant concern over the shift from west to east ports, thanks to shippers' uncertainty over where negotiations are going, if anywhere. A good example of that shift is the Port of Savannah. Its volume is up 46% over the last five years, and it's preparing to handle a further increase of more than 50% by 2025.
In industry technology, there are several emerging trends to keep an eye on. For example, there are growing investments in robotics and automation which is not surprising, since we've all heard of escalating costs in labor and production. Implementing robotics and automation may eliminate the need for human labor, but it will reduce costs—while increasing productivity—in the long run, which is typically the end game of any company.
For the rest of the week's top shipping news, check out the article highlights below.