In this week's Roar: Chinese lockdowns persist, growing dwell times in LA/ LB, major shifts in the Trans-Pacific trades, growing interest in nearshoring, and disagreement over shipping's climate impact.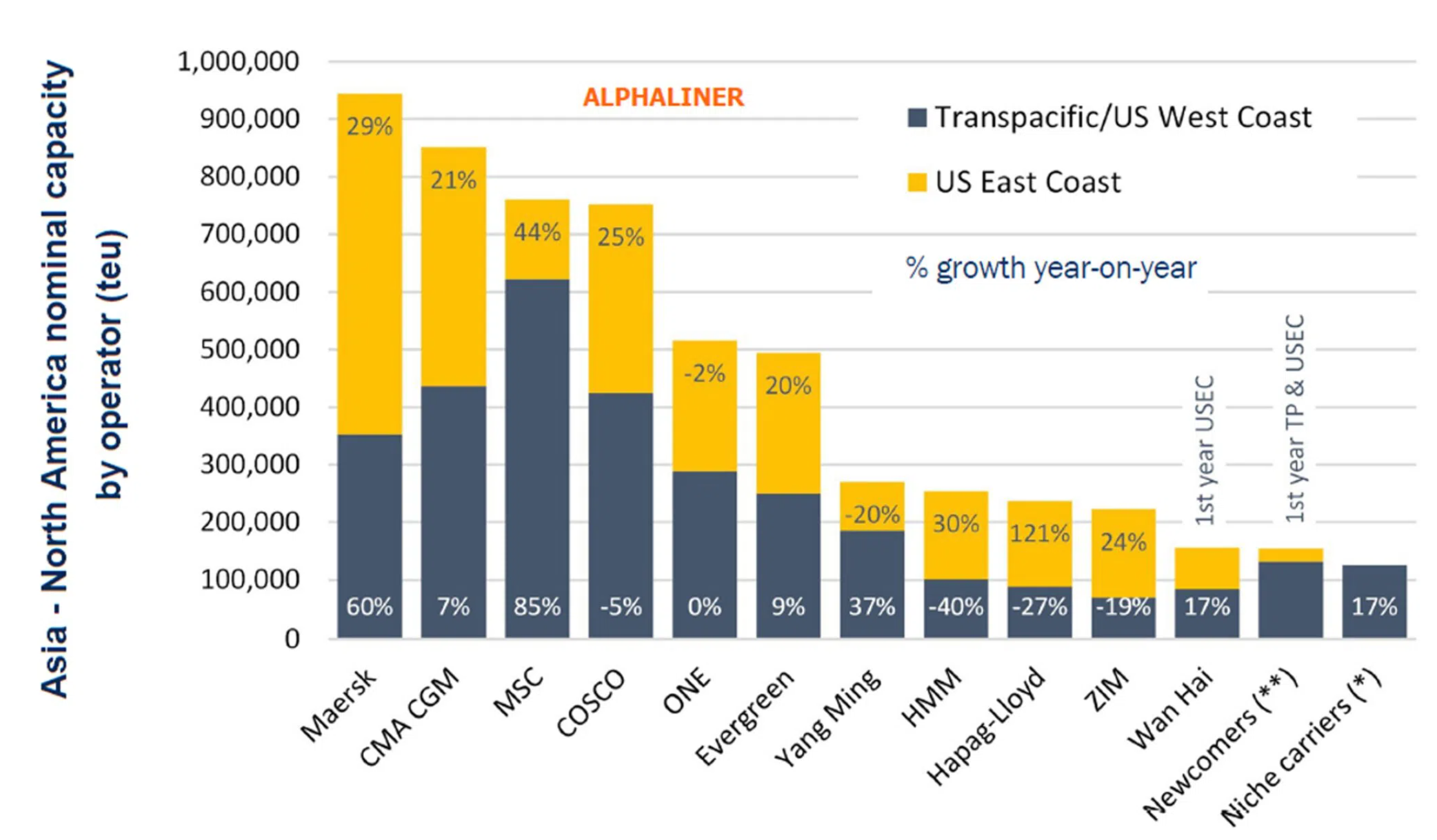 The lockdowns in China are having an effect across the industry, but the country is making an effort to minimize the impact. City officials have created a whitelist of companies across several sectors—more than 660—including automotive, semiconductor, consumer electronics, and biopharma that can continue operating as long as their workers maintain a COVID bubble environment.
You'd hope that after two years we'd be hearing more positive news about box dwell times, but unfortunately, that's not the situation. Things are trending poorly at the ports of Los Angeles and Long Beach. Partial blame is being laid on a lack of rail equipment and manpower. Hubs in the interior are congested and shippers report wait times of over a month to get their cargo. The US transportation secretary has called on railways to deal with the backlog, but rail carriers are pointing the finger at beneficial cargo owners, saying the fault is theirs.
The accompanying chart shows how much the Trans-Pacific trades have changed over the course of the pandemic. No wonder there's heightened political focus this year on container shipping antitrust protections in general and the role of alliances in particular.

In an effort to alleviate some of its supply chain issues, Europe is looking at pulling a portion of its production out of China and moving it back home. However, the initiative is not without challenges, including finding the necessary workforce.
Lastly, still in Europe, The Intergovernmental Panel on Climate Change just published a report on reducing greenhouse gas emissions that contradicts the EU Commission in several areas. For example, the IPCC is pushing for a 50% reduction in emissions by 2030 and full decarbonization by 2050. However, the Commission has a goal of 75% decarbonization of shipping by 2050 with no significant cuts in emissions throughout the rest of the decade.
For the rest of the week's top shipping news, check out the article highlights below.