In this week's Roar: more on ocean alliance shake-ups, air cargo forecasts, a blip UP for imports, U.S. port investment, and cyber threats to supply chains.
It shouldn't be surprising that the breakup of Maersk and MSC's 2M alliance is leaving turbulence in its wake—and that the other alliances are planning to take full advantage of the possible fallout. After a better-than-expected first quarter, shipping lines will be doing all they can just to break even moving forward, prompting carriers to look to slow-streaming and maximizing utilization however possible. Maersk isn't saying much about future capacity management plans once the breakup is complete, but members of Ocean and THEA have already announced upgrades to their networks.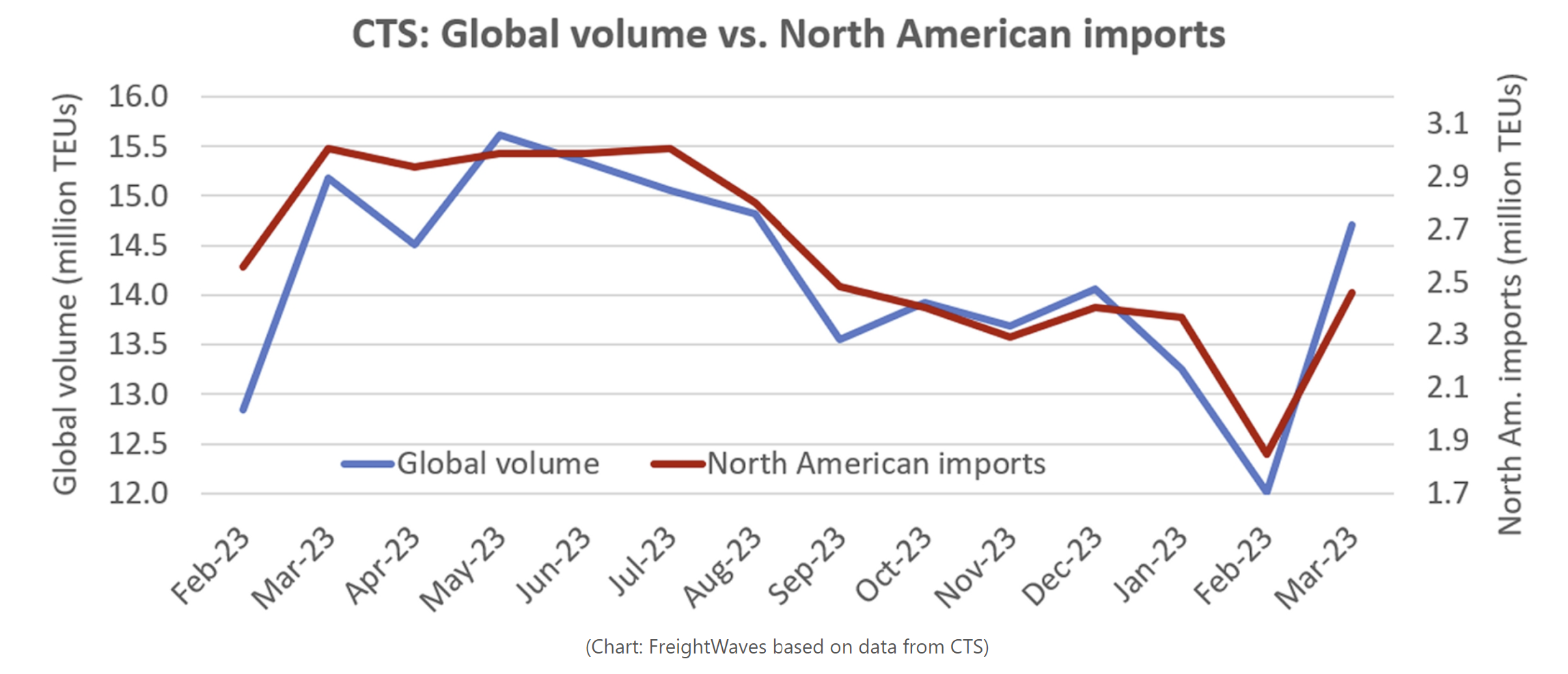 In air cargo, hopes for recovery continue to be on hold until at least the fall, as the next several months are expected to be tough. A new report from CLIVE Data Services points to the amount of capacity expected over the summer paired with a -4% drop in demand in April. The general air freight spot rate on the Europe to North America lane dropped in April in response to a North Atlantic load factor that decreased from 67% in March to 57% in April.
Things are getting slightly better with U.S. imports from China—at least on the seas. All told, US ports brought in 2,020,197 20-ft equivalent units of containerized cargo in April. That's down 18% from 2022 but up 9% when compared to March 2019. According to data from Descartes, US imports from China bounced up 27% month-on-month from March to April, which is a higher gain than any other country, helping to reverse the downward trend in imports since September 2022.
The Biden Administration has announced new funding for ports—a $3 billion investment—to help them develop and implement climate action plans. The investment will be used for new equipment and technology to reduce emissions, leading to better air quality for surrounding communities. In addition, there will be an extra $1 billion investment to help remove emissions from heavy commercial vehicles that travel in and out of the ports and through those same communities.
Cyber threats are a growing concern—especially for SMBs with less than 1,000 employees. This paints a target on the supply chain, where most businesses have less than 500 employees—and by most, we mean 98%. Thankfully, according to a new Gartner survey, 60% of the supply chain organizations who took part plan to implement cybersecurity risk management by 2025. This will be easier said than done, as chief supply chain officers (CSCOs) will need to stay abreast of the latest threats and respond quickly.
For the rest of the week's top shipping news, check out the article highlights below.