Global Freight Forwarder & NVOCC Services
Powered by Technology

|

Backed by Humans
"Jaguar Freight has a customer centered philosophy that focuses on solutions, not simply services. They are a trusted partner in our supply chain and their industry specific experience is of great value both to us and our customers."
– Vice President, Prestige Beauty Packaging Company
Africa |  Asia  |  Australia  |  Europe  |  North America  |  South America
Exceptional Freight Management
Powered by Technology

|

Backed by Humans
"Jaguar Freight has a customer centered philosophy that focuses on solutions, not simply services. They are a trusted partner in our supply chain and their industry specific experience is of great value both to us and our customers."
– Vice President, Prestige Beauty Packaging Company
Trusted by some of the most recognizable brands…





"Jaguar provides the right mix of nimbleness and structure."

Tracking loads and pulling quotes can be done with any software, but to really optimize your supply chain, you need more. CyberChain™, the Jaguar Freight Technology Suite, provides these advanced solutions to our customers.
Full-life cycle shipment control
Centralized shipment information and all related messaging accessible from anywhere
SKU-level visibility into every shipment
Upstream supply chain views and PO management
A push approach to updates, reporting, and communication
This is what working with a tech-enabled forwarder looks like…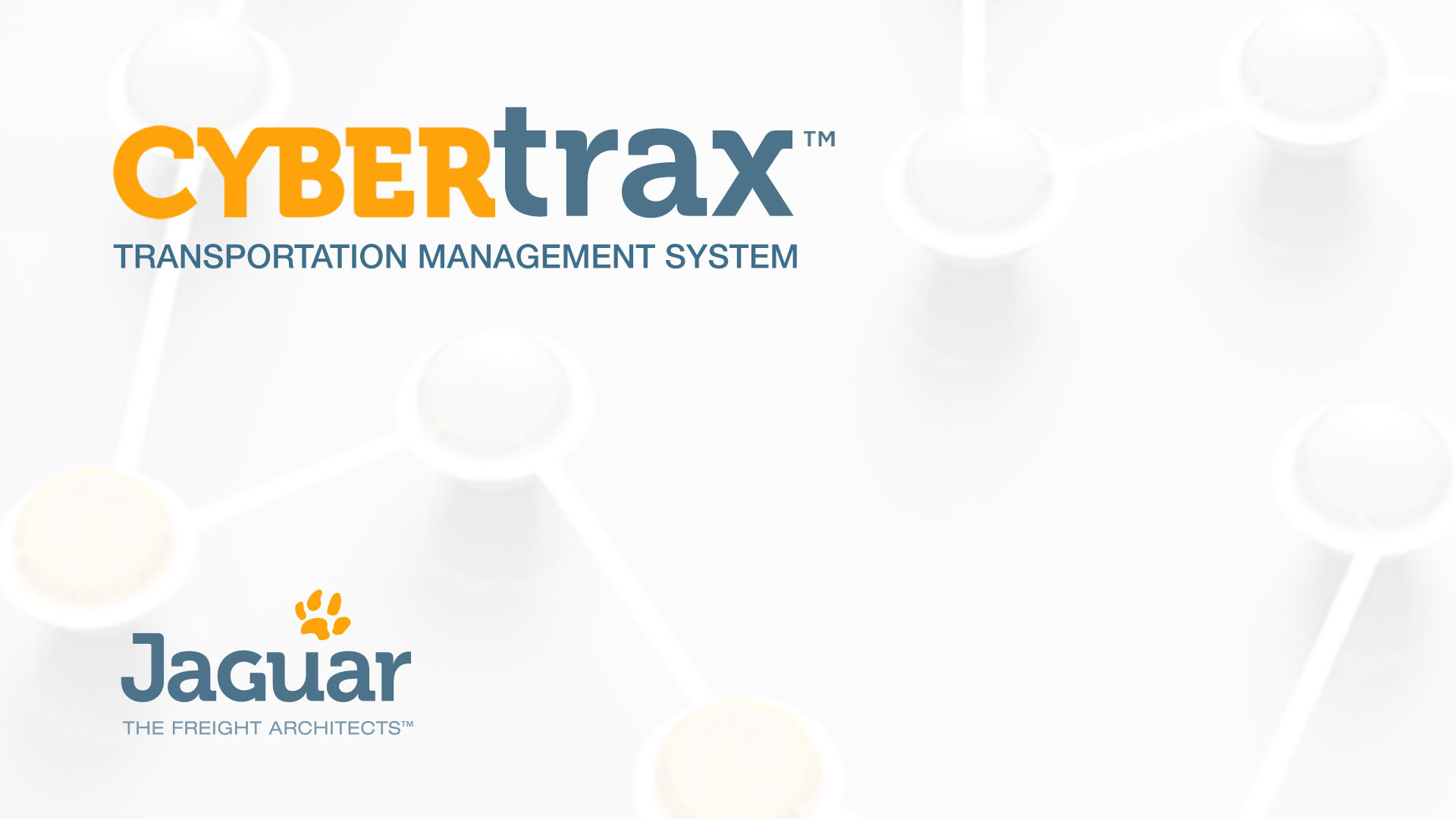 Shipment Visibility and Data Management
Access to deep, real-time data on all your shipments. CyberTrax is the Transportation Management System (TMS) at the core of Jaguar Freight that supports each part of your global supply chain, right down to the SKU level. It's precise and centralizes the kind of real-world data that connects your company and providers for faster and more informed decision-making. CyberTrax TMS creates transparency is always available — 24/7, providing the most current transportation information possible.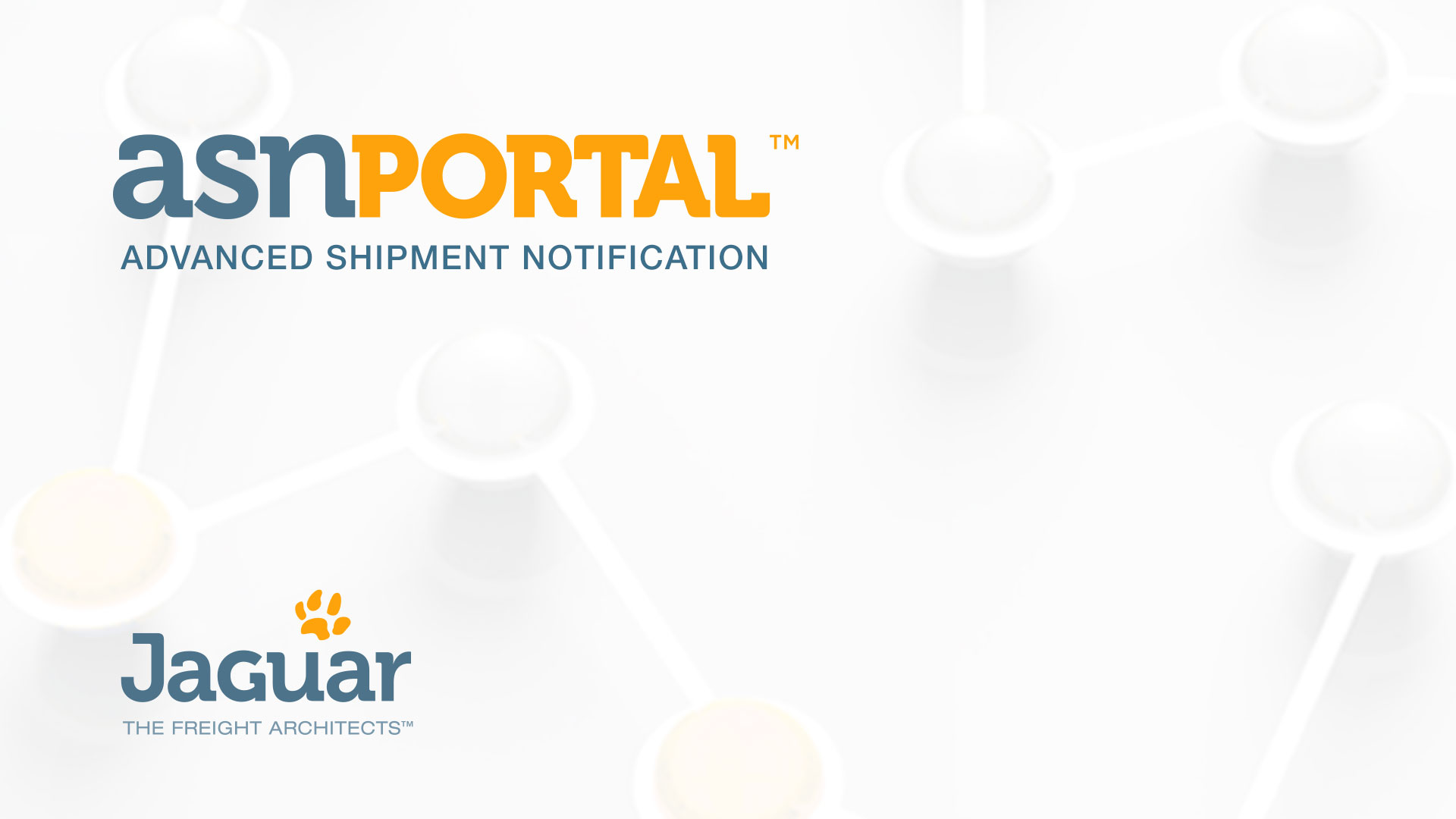 Online Electronic Bookings
Connects you with your suppliers on key shipment and inventory data. Innovative and intuitive, the ASN Portal deploys quickly across your supplier base to ensure everyone is working with current information. It eliminates redundant data entry, misrouted shipments, missed consolidation opportunities, inefficient inventory management, and information gaps. The ASN Portal gives your planning and purchasing teams immediate visibility into what orders and quantities are available, right now.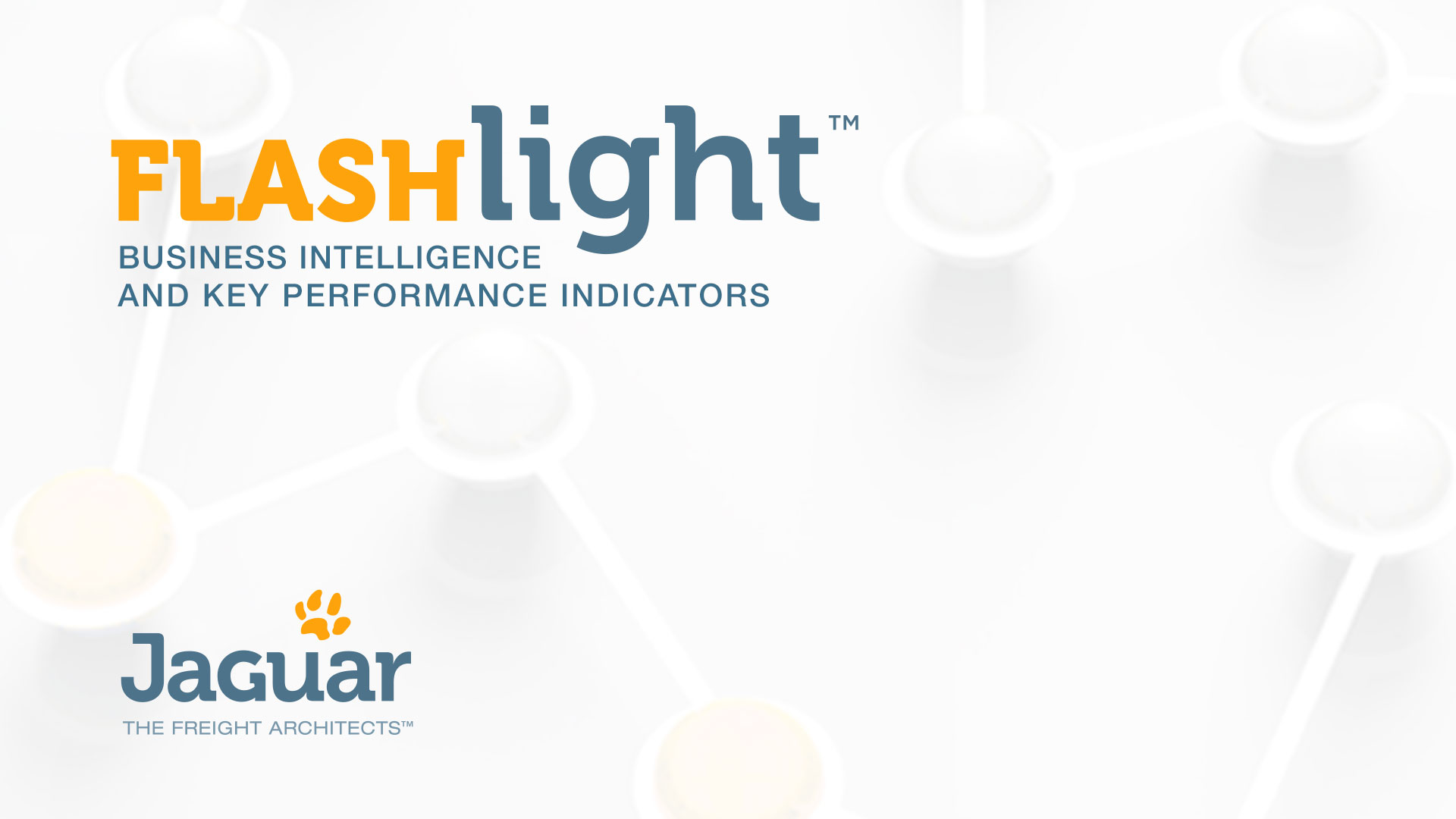 Real, Actionable Business Intelligence (BI)
Improve supply chain performance through advanced Business Intelligence Tools and KPIs. Flashlight brings together your logistics data to present actionable intelligence via dynamic and interactive dashboards. With rich, visual charts you can easily monitor key performance indicators (KPI); historical and trending analysis, as well as supplier and carrier performance. This type of Business Intelligence (BI) will transform your supply chain operations from a cost center to a revenue generator.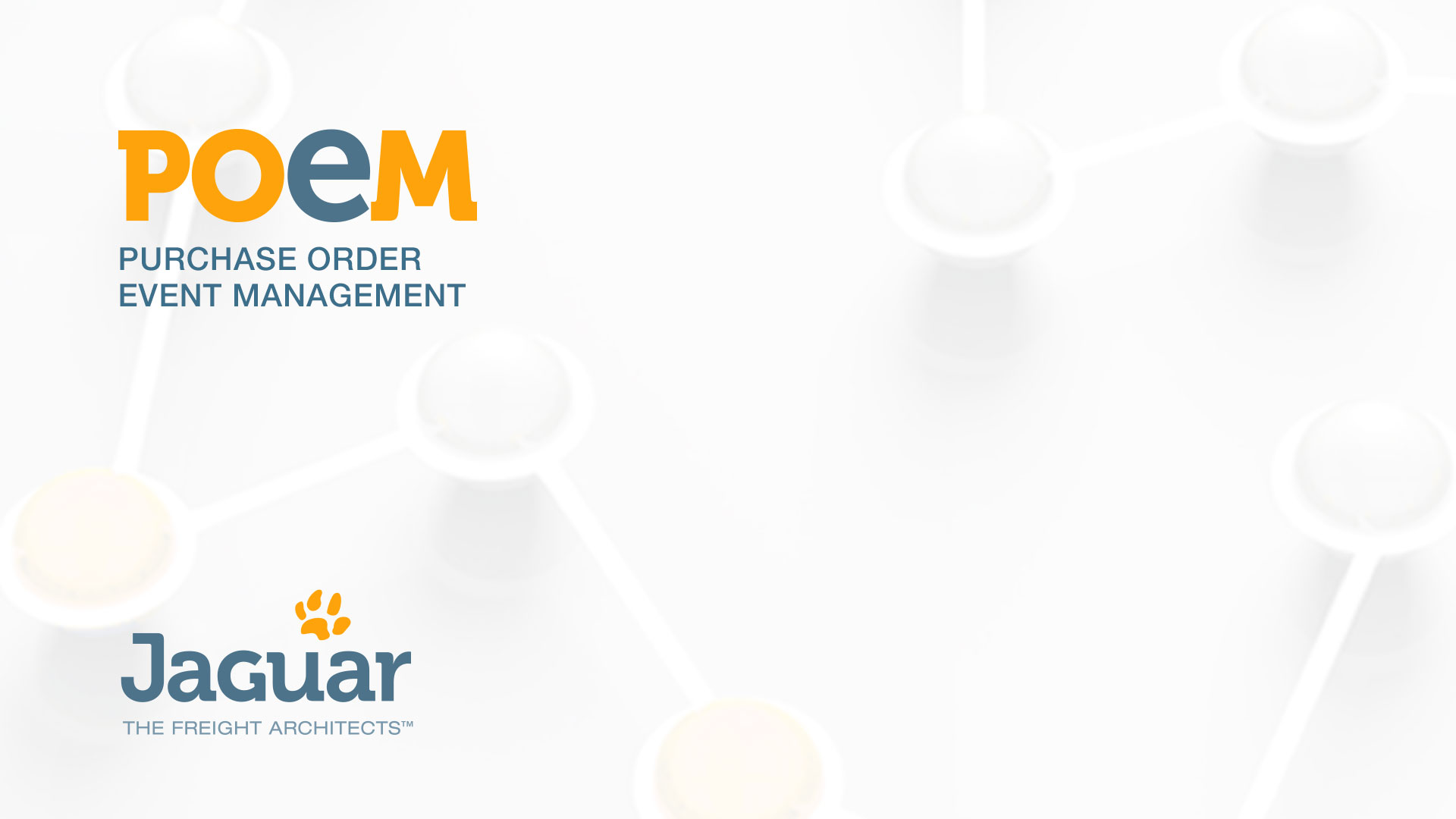 Purchase Order and Supplier Management
Purchase order event management through collaboration. The POEM (Purchase Order Event Management) module eliminates manual and redundant processes to improve how you work with suppliers. Gain visibility of current practices and costs, scorecard key metrics, and coordinate more closely with your suppliers — all without email. Gain granular visibility into critical milestones and processes, while gaining better control by converging planning and execution, up and down your supply chain.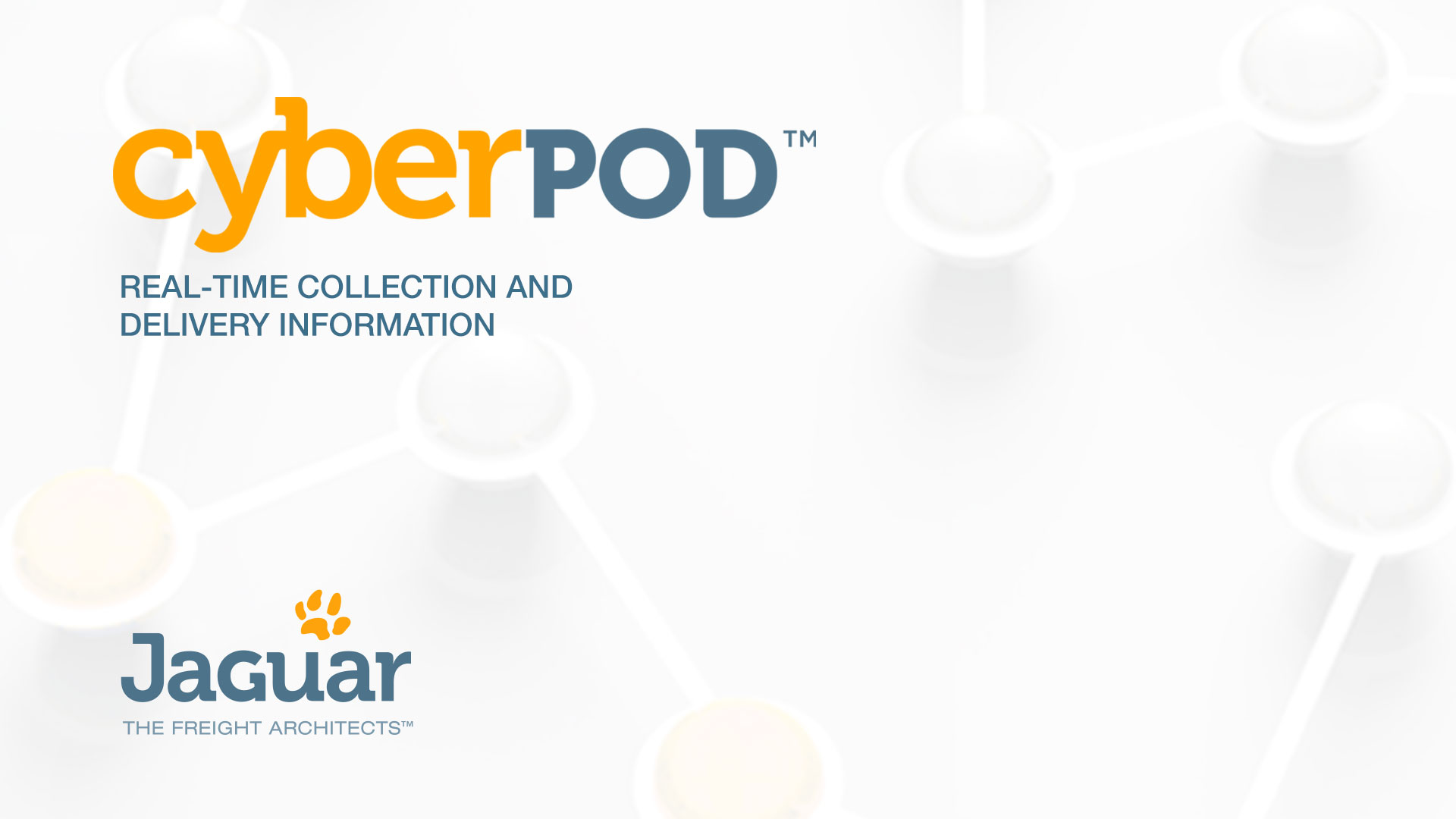 Developed specifically for vendor partners,
CyberPOD is a mobile app that provides users with the ability to electronically receive, pick-up and delivery orders on their mobile device, accept or reject those orders, and update CyberTrax in real-time with date, time, signature and photographic information. Dispatchers have visibility to the status of their drivers, and can geofence the delivery route, receiving exception alerts should there be any deviation. CyberPOD integrates seamlessly with CyberTrax to provide the most up-to-date information on the status of any collection or delivery.
"Jaguar Freight has been a key asset to making our supply chain run smoothly. The wonderful operations team and useful CyberTrax system make it so I always know where my shipments are!"
The Weekly Roar
Logistics News, Shipping & Weekly Freight Updates
To learn more about this week's top stories in international shipping, check out the following articles in The Weekly Roar!
The Weekly Roar In this week's Roar: where port volume is up and truck tonnage is down, news on Europe's shipping emissions, Maersk and CMA CGM
The Weekly Roar In this week's Roar: rising fuel, self-regulated AI, air cargo demand down, trade booming in Mexico, and a Notice of Proposed Rulemaking
The Weekly Roar In this week's Roar: what may be a futile attempt at keeping rates high, current supply chain trends, an update from China, emissions