When It Seems Like Constant Disruption Is Normal
Welcome to the New Normal. Or, The Normal as one might say these days.
From chassis quandaries, to volume surges, to robot fires, to covid outbreaks, to the EU's new carbon rules, we've got a lot to fill you in on in the latest edition of The Weekly Roar. 
As the volume surge from the recent Yantian shutdown adds stress to many U.S. ports, there is an especially acute shortage of chassis in the U.S. that's causing some major headaches for ocean shippers right now. With delays and demurrage charges piling up on top of soaring FAK rates combined with carriers prioritizing the return of empties, U.S. exporters (especially those in agriculture) have had enough.
Not to mention the uneven surge of import volumes that's placing additional pressure on the Pacific Northwest ports of Seattle-Tacoma and Vancouver, British Columbia. According to JOC, "import volumes through the PNW region of North America increased 23.3 percent year over year in the first half of 2021 as trans-Pacific carriers deployed new services and extra-loader vessels in an attempt to circumvent congestion in Los Angeles, Long Beach, and Oakland."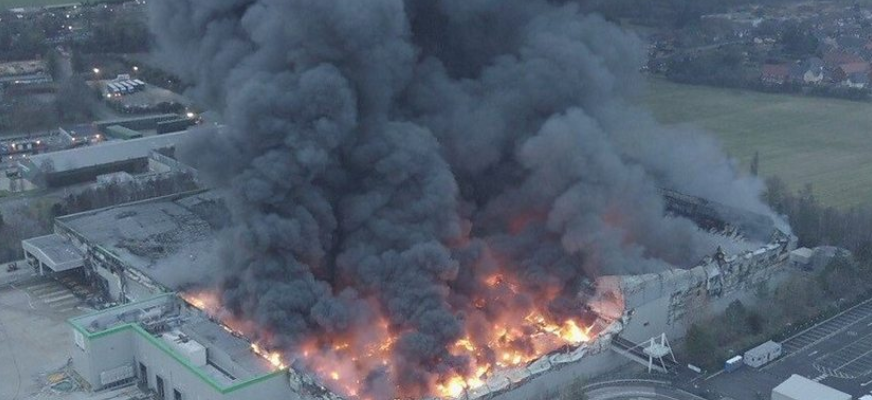 And, if Yantian wasn't disruptive enough for the industry, there's been yet another outbreak of COVID-19—only this time it's in South Vietnam. Based on information published by The Loadstar, "the lockdown in Ho Chi Minh City (HCMC) was extended for two weeks on Sunday, alongside the 19 other cities and provinces making up the entire southern region."
Meanwhile, it seems there are some serious bugs to be worked out when it comes to certain types of warehouse automation. The online grocer Ocado was forced to cancel thousands of orders due to a fire that broke out at one of its fulfillment centers in southeast London over a week ago. The Erith warehouse's picking robots were reported to have collided with one another, and "about 800 staff had to be evacuated as firefighters worked through the night to contain the incident," according to BBC.
Finally, we have "the EU's sweeping proposals to curb greenhouse emissions" that specifically target aviation and maritime shipping sectors. To learn more about what the timeline of these plans would look like, or to follow up on any of this week's other updates, check out the article snapshots below: