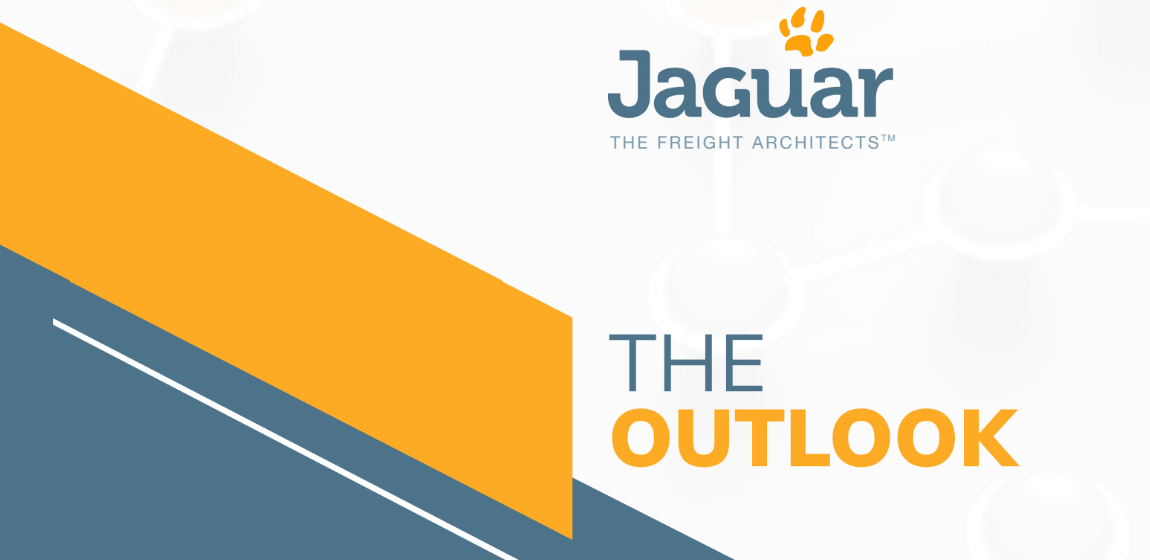 Headline for Q2 2023
High inventories and low demand are strongly influencing the industry, but there's some optimism 2023 will end on a more positive trend.
Global Ports
The Headlines: High inventory levels continue to dampen global manufacturing demand, which is reflected in declining YoY port volumes. If nothing else, the depressed demand has given a chance for global ports to catch up. Meanwhile, the marked volume shift from West to East Coast ports in the U.S. has moderated, but many feel there is stickiness to the change that will last.
What's Important: There is optimism that the inventory cycle will bottom in the first half of 2023 in most regions and strengthen heading into 2024. This will boost trade, port volumes, and potentially put upward pressure on rates as companies look to build inventory levels. As always, shippers need to be diligent and creative with their forwarder partners to identify the routings that best serve their needs regarding cost and service. Rates, capacity, and service times are likely to remain volatile (see Ocean Freight below).
European Update
The Headline: Like most other regions, inflation remains high, and warehouses in Europe are full thanks to high inventory levels. Declining energy prices have offered some relief to the economy, however. Analysts are optimistic that a stock replenishment cycle later in 2023 by the retail sector lies ahead. Some experts also expect a sustained effort for companies in Europe to increase near-shoring and diversification of suppliers.
What's Important: A survey from Reuters shows that 65% of manufacturers and retailers in the region have made near-shoring changes. This signals the effects of COVID, the war in Ukraine, and the current economic slowdown are having long-term effects. And some companies are at risk of getting left behind. ANY company considering reshoring needs to consider the whole equation regarding how doing so will affect their supply chain in terms of costs, inventory management, and lead times.

Ocean Freight
The Headlines: The makeup of ocean alliances is changing fast, including the end of the 2M Alliance of Maersk and MSC. Experts are predicting a similar fate for other alliances soon. Schedule reliability and transit-times have both improved so far in 2023 compared to the past two years. This is good news as supply chains, overall, are functioning more reliably and consistently.
What's Important: This newfound efficiency is part of what's keeping inventory levels high. Maersk is still warning of volatility for 2023 in ocean markets, however, citing inflation, geopolitical instability, weak economic growth, and more coming together to add pressure. The important thing for companies right now is to not become complacent by assuming all the supply chain disruption of the past few years is over. All the hard work and diligence you and your forwarding partner have put into developing a resilient supply chain needs to be maintained.
Air Freight
The Headlines: Interestingly, the growth in ecommerce driven by the pandemic has also driven a shift in the types of cargo being shipped by air. Historically, air cargo was used for shipping larger pallet quantities of goods. And now, even as the growth in ecommerce has moderated, ecommerce remains an influence on the air freight market. Globally, however, regions are seeing 10% to 20% declines in YoY volume.
What's Important: Air freight remains an important and dynamic shipping option that seems to always find a role no matter the state of the market. It's easy to dismiss air freight because of the premium cost, but it can be used tactically to balance transit times and expenses to ensure deliveries get made on time. It's always worth discussing air freight as an option from time to time to see if it can play a larger role in your supply chain.
US Inland Trends
The Headlines: Overall U.S. truckload freight volume has been holding steady of late, according to the latest ATA Truckload Tonnage Index, but is still down 50% year over year. Not surprisingly, van rates have softened over the past several months along with that decline. A small bit of good news is volumes are still within a few percent of the pre-pandemic level.
What's Important: Carriers are working hard to find loads. While it's clearly a buyers' market, which is a great thing for shippers, there is still truth to the saying 'you get what you pay for'. This is especially true when it comes to OTR trucking. Our advice is when you find a good rate, don't take shortcuts with vetting the carrier. The extra cost of problems will more than offset any savings you might think you're getting.

Supply Chain Risk Index
The Headlines: This is the first time that Cybersecurity is the highest risk overall and at 77.54 is the lowest number 1 risk in the last 3 years. The average overall risk is 64.09 which is the lowest overall risk in the last 3 years clearly suggesting supply chain professionals view there is less overall risk in the 2nd Quarter of 2023.
What's Important: Some examples of Cybersecurity and Data Risks are: cyber-attacks, data corruption, data theft, system viruses, hardware, and software issues and security platform controls. In one way, this shift in attention away from having to worry about high costs and scarce capacity is a chance for companies to put their focus more on strategy and planning supply chain initiatives like this, technology, and sustainability.
Logistics Manager's Index
The Headlines: The February 2023 (the most recent data available) Logistics Manager's Index Report® – LMI® is at 57.6. The biggest movers in this month's index are Transportation Costs, which are back down (-5.9) and are now contracting at the fastest rate measured in the 6.5-year history of the index. Breaking a two-month trend is Warehouse Capacity, which is increasing.
What's Important: Also still increasing are other warehouse and inventory related costs. With some forecasts showing that many companies will look to rebuild inventory levels later in 2023, companies may want to act sooner-than-later when it comes to securing warehouse space leading into peak season (which will be here before we know it).
SC Resiliency and Sustainability
The Headlines: As supply chains continue to adapt and reset post-pandemic, it's having an impact on how companies are viewing, or at least working, around the topic of sustainability and supply chain resilience. A big part of that is figuring out how and where to produce goods. Today, many companies are taking a more detailed view of the entire product journey to these ends.
What's Important: From an EY report, "Sustainability by design is another imperative. In a future circular economy, products will be engineered to last and be able to be constantly repaired and upgraded, with any redundant parts recyclable. The production process will avoid exploiting scarce mineral resources and water, be energy-efficient and net zero, and minimize waste and pollution." And, decisions about nearshoring are a factor in this as well. This means the role of supply chain partners who can help with creative and flexible solutions that provide true supply chain visibility will be more important than ever.