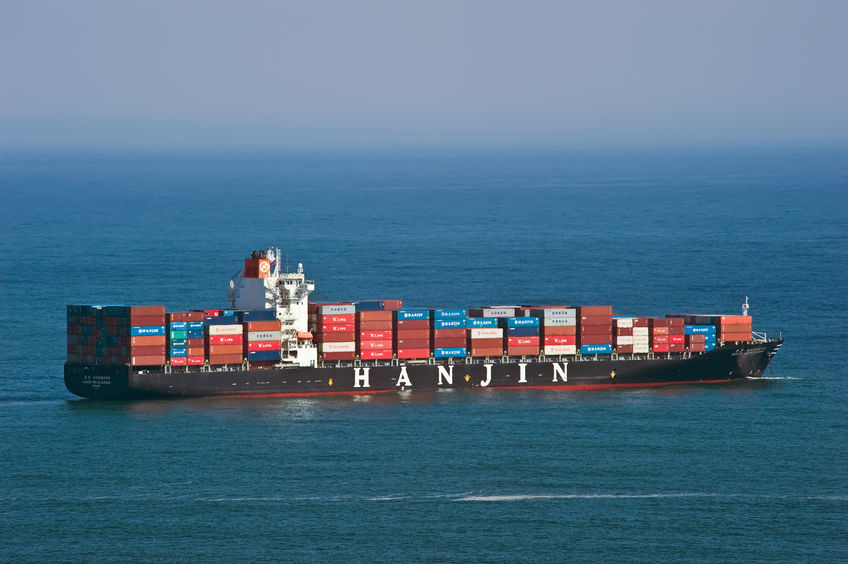 By
Jaguar Freight
As you probably already know, Hanjin Shipping filed for bankruptcy protection Aug. 31, 2016, after months of trying to raise liquidity and restructure its debt, triggering a mad scramble by shippers to locate and gain control of their containers.
This unfortunately means the inevitable increase in the cost of a wide range of goods, such as, furniture, clothing, food both frozen and fresh. The fundamental nature of economics is the driver behind the price spikes; as demand increases, supply becomes elusive yet competitive, causing freight costs to balloon.
As the the seventh largest container carrier in the world, Hanjin's doubtful future is a pivotal moment in the shipping industry. Carriers have announced they will hike container freight rates by as much as 50 percent beginning next month as retailers scramble to secure shipping ahead of the peak year-end holiday season. $14 billion worth of cargo has been stranded, leaving many shippers struggling to find replacements.
What else is driving costs?
Port fees. Hanjin would normally pay the fees for port usage and container handling as part of its freight services. Cargo shippers have been forced to pay thousands of dollars in fees to terminal owners and truckers to reclaim their goods from Hanjin ships to prevent perishable foods from spoiling and to avoid losing sales because goods are not available when customers want them.
Is this going to last?
Not exactly, yes, but no. While billions of dollars were left stranded at sea following the bankruptcy announcement, the shipping industry is beginning to recoup. Industry analysts expect the freight increases to be short-lived as more shipping capacity comes online.
Retail markets specifically will most likely see a dip in profits this quarter, if they are to avoid drastically increasing the price of goods to the consumer. To maintain competitivity, the cost fluctuations will hit profit margins for the majority of retailers.
Container freight charges have been exponential since May, and could continue to push forward during these next few tumultuous months. With holiday season approaching, it's not too late to get your goods to market for the holiday season, but you may need to accelerate some of your previously agreed shipping schedules. The average cost to move goods in 40-foot containers from the U.S. West Coast to Asia was quoted at $1,700 this month, up from $788 in May.
As a professional freight forwarder, our main goal is to ensure your total satisfaction. Contact us if you'd like to talk more about how Hanjin's demise is potentially affecting your business. At Jaguar, we deliver excellence, so you can.