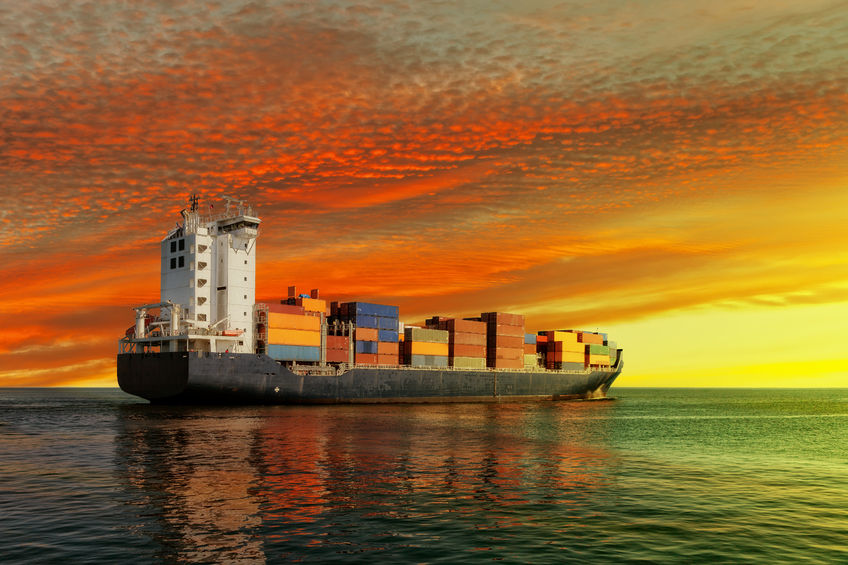 By
Jaguar Freight
Force what?
Force majeure is a common clause in contracts that essentially frees both parties from liability or obligation when an extraordinary event or circumstance beyond the control of the parties, such as a war, strike, riot, crime, or an event described by the legal term act of God (hurricane, flood, earthquake, volcanic eruption, etc.), prevents one or both parties from fulfilling their obligations under the contract. In practice, most force majeure clauses do not excuse a party's non-performance entirely, but only suspend it for the duration of the force majeure.
Hanjin's Bankruptcy
The typical carrier bill of lading contains a clause stating even if the carrier declared force majeure, the carrier is entitled to collect all the freight charges due. You can quickly imagine the messiness paying third parties rather than Hanjin directly is going to cause should the bankruptcy trustee come to collect.
Hanjin will be declaring force majeure with respect to its contractual obligations to provide transportation services. It is possible that Hanjin will exercise the provisions of the "Hindrance" clause in its bill of lading to declare that the transportation services have been terminated, that it is entitled to full freight, and that the merchant now needs to make any necessary arrangements to complete the transportation services to destination.
Consequently, whether or not any of its vessels are seized, it may well be that arrangements will need to be made to make sure that goods in Hanjin's possession or control are released and then moved to final destination.
How are US Ports dealing with Hanjin's loads?
On the West Coast, terminal operators in Los Angeles and Long Beach are unloading all of the containers from the vessels. Containers that do not belong to Hanjin are processed according to normal procedures and terminals are holding onto import loads in Hanjin containers and will deliver the containers to truckers only if the beneficial cargo owners pay the terminal cargo-handling charges upfront. The terminals are not accepting Hanjin export loads and empty containers.
At the Northwest Seaport Alliance of Seattle and Tacoma, Terminal 46 is now accepting import containers, but is not accepting export loads and empties. Olympic Container Terminal in Tacoma is not accepting any Hanjin deliveries for now and the Husky Terminal is not accepting exports or empties, but is unloading imports and is encouraging truckers to bring their own chassis.
In Vancouver, Global Container Terminal said it will no longer receive Hanjin ships.
On the East Coast, the largest terminal in the Port of New York and New Jersey, Maher Terminals, has made no statement on if, or how much, shippers must pay to get Hanjin containers. Maher is the only New York-New Jersey terminal that receives Hanjin ships, and APM Terminals, Port Newark Container Terminal, and Global Container Terminals didn't disclose how they are handling Hanjin containers.
Philadelphia reported no impact from Hanjin ships or containers. Boston does not receive Hanjin ships.
Baltimore, Ports America Chesapeake, which operates the Seagirt Terminal in Baltimore didn't disclose how it's handling already received Hanjin containers. The terminal did say it will not accept any inbound Hanjin cargo, and they will continue receiving but not delivering Hanjin empty containers.
At the Port of Virginia, Hanjin export containers may be picked-up at the terminals by the original shipper only with authorization from Hanjin.
The South Carolina Ports Authority has waived the non-vessel delivery fee for export loads out-gated and all import loads discharged on or after September 1 will be placed on hold until such time as all SCPA charges are settled.
The Georgia Ports Authority, which oversees the second-largest port on the East Coast, Savannah, wasn't available to comment, nor was Port Miami. The Port of Jacksonville said it does not have any calls from Hanjin or other CKYHE Alliance members.
Along the Gulf Coast, Houston is holding containers until they receive $100 to cover the Port of Houston Authority's terminal throughput charges, which are separate from stevedoring costs.
Stay tuned to our Blog for more information on the status of this dynamic shift in our industry. Jaguar Freight is a freight forwarder providing custom transportation solutions for a global community. The support of a dedicated team, with intuitive technology, that's what Jaguar delivers.
Sources: LexSage, Hugh Finerty