In this week's Roar, we now have 24/7 operations at the Port of Los Angeles, the Port of Oakland's attempts to increase traffic, the EU's proposals to decrease Northern Ireland border checks, lengthy Asia-North Europe arrival delays, and a "superhot" airfreight market. 
Despite extending its hours back in September, the Port of Los Angeles is finally preparing to move to a 24/7 operation. This transition comes after a string of reports suggesting "the extended hours had not reached their potential due to a lack of labor, transportation capacity, and coordination across the supply chain," according to Supply Chain Dive.
While many hope the Port of LA's new commitment to around-the-clock service helps improve supply chain bottlenecks, those looking to avoid congestion in the meantime might want to consider neighboring gateways like the Port of Oakland. According to The Wall Street Journal, the port "is winning back ocean carrier services that moved away in recent months in an appeal to shippers looking for an alternative to Southern California's jammed-up gateway."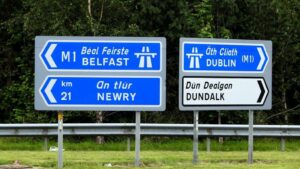 As for the rising arrival delays across Asia-North Europe loops, new data by Alphaliner shows how the ongoing port congestion and lack of capacity have led to an average delay of 18 days. At least the EU seems to be easing up on strict Brexit border checks involving goods coming from Great Britain to Northern Ireland based on a recent report by The Loadstar.
Unfortunately, all of the pandemonium in ocean shipping has once again started to drastically impact the air cargo sector with shippers already booking up what little capacity remains today, according to FreightWaves. To learn more about the latest news in international shipping, check out the following article highlights: