It's Not All Doom and Gloom
In this week's Roar, the featured news includes a delay with the LA-LB congestion fee, torrential rain at the port of Vancouver, new hope for the supply chain crisis, foldable shipping containers, and the FMC's analysis of maritime data sharing.
At least for now, shippers don't have to worry about the $100 daily LA-LB congestion fee since port officials have decided to temporarily delay the charge. Based on a recent article by FreightWaves, this decision resulted from "a 26% reduction in long-dwelling containers since the plan was announced on Oct. 25." On an optimistic note, according to Port of Long Beach Executive Director Mario Cordero, "…everyone is working together to speed the movement of the cargo and reduce the backlog of ships off the coast as quickly as possible."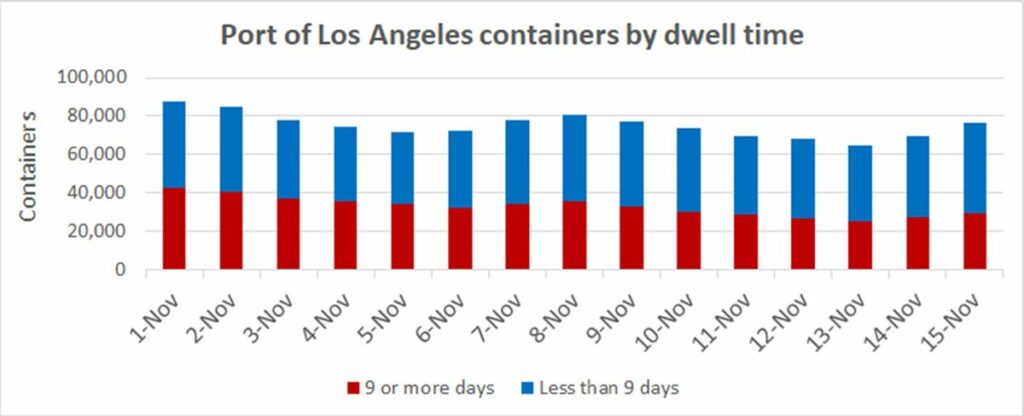 According to JOC, "there are signs of a turn. A generalized supply chain crisis may be morphing into a more localized West Coast, or even Los Angeles-Long Beach, problem." 
In less positive news, Canada's largest port is suffering from yet another severe weather disruption following a torrential downpour that has "halted rail traffic to and from the port of Vancouver and paralyzed major road arteries linking the area to the rest of the country," according to The Loadstar.
Long term, some congestion relief may be on the way as reports are emerging of an accordion- or collapsible-style container design that could also potentially help solve today's logistics logjams.
Last, but not least, the FMC is starting to look into maritime supply chain data sharing and transparency to identify recommendations for common data standards and streamline existing information protocols, according to gCaptain.
To learn more about the top news in international shipping, check out the following article snapshots: