In this week's Roar: the impact of supply chain technology, hope for a recovery in airfreight, challenging the notion things are back to normal, where the West Coast goes from here, and a new type of shipping alliance to take on emissions.
There may a shortfall of expectations when it comes to supply chains and technology. Some industry executives are claiming that despite investments into new technology, they're not seeing much in terms of gains. The good news — depending on how you look at it — is the fault doesn't lie with the technology itself. Extrapolating from a survey of 305 industry executives, it seems that the bigger problem, in part, may be a lack of planning on how these technologies should be used. Additionally, in some cases, there hasn't been enough time to fully implement the technology or to judge results.
In airfreight news, it looks like future expectations are mixed. Some feel that a second-half recovery is on its way due to anticipated demand as companies look to rebuild inventory levels. At the same time, others feel that a protracted period of problems, thanks to the economy and related issues, is more likely.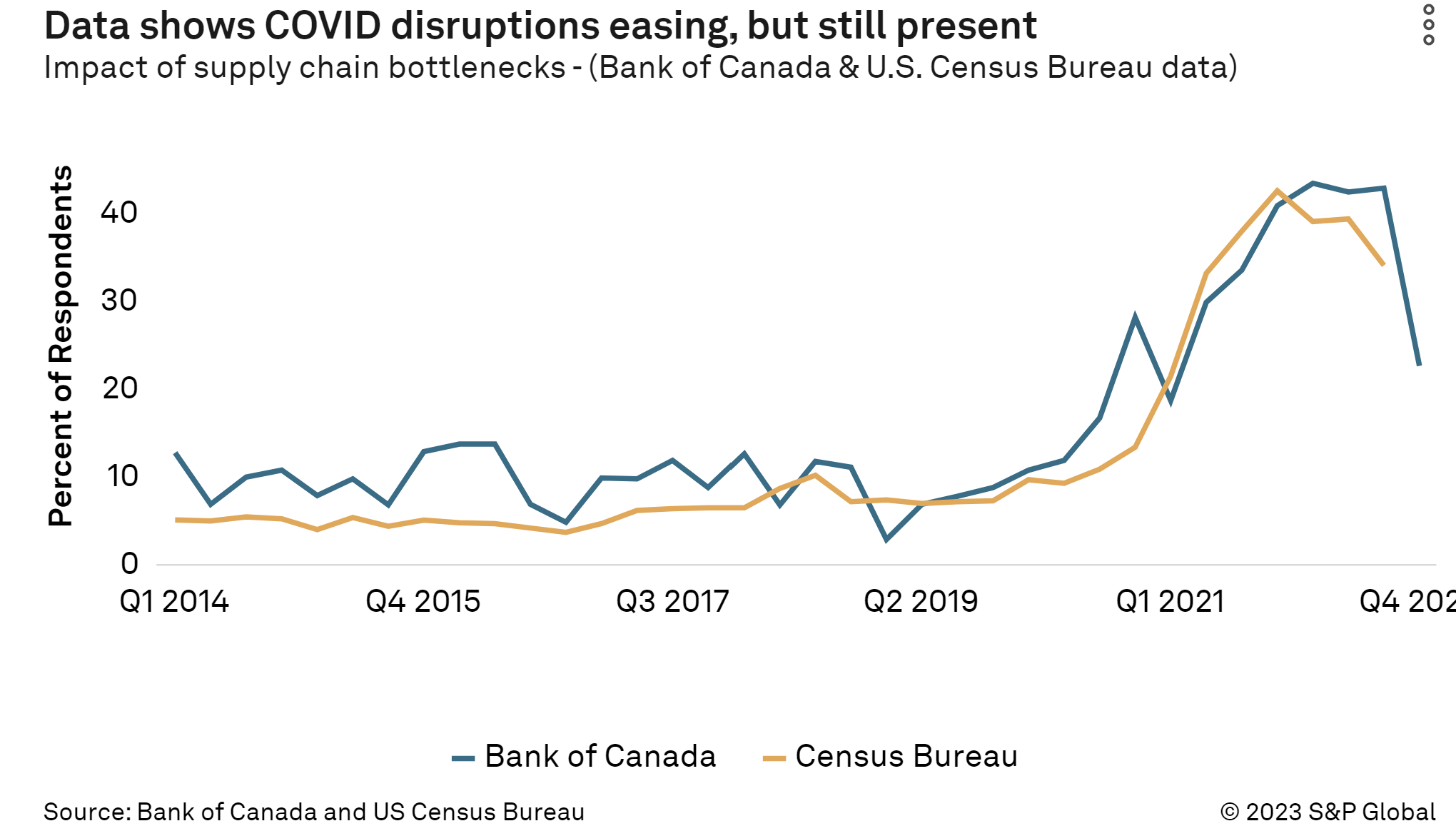 How the supply chain industry in general is doing is up for debate. Last week the New York Federal Reserve Bank reported that global supply chains are "back to normal." However, this week, some analysts are saying, "Not so fast" and that the claim is premature. A more realistic statement is that issues within the supply chain, such as bottlenecks, are resolving but are still worse than they were before the pandemic. And there are data to back this up.
Issues at ports are old news now but they do persist, especially at the West Coast Ports of Los Angeles and Long Beach. According to the Global Port Tracker report, 2022 closed out with a 7.5% decrease in loaded imports and an 8.6% decrease in loaded exports at West Coast ports. And continued labor negotiations aren't helping matters. Having said that, some in the supply chain industry are predicting that West Coast ports will eventually return to pre-pandemic volumes. It's also predicted that East and Gulf Coast ports will remain busier than they were pre-pandemic, thanks, in part, to proving themselves over the last year or so.
Finally, a new alliance has formed. The Zero Emission Maritime Buyers Alliance (ZEMBA) comprises Amazon, Patagonia, and Tchibo—the second and third respectively, the outdoor clothing company and a German coffee chain—and the Aspen Institute, a non-profit. The quartet is looking for others to join the alliance, whose goal is to help companies source zero-emission shipping solutions.
For the rest of the week's top shipping news, check out the article highlights below.