In this week's Roar: rising inventory and logistics costs, Asia settles in for the long-haul, labor strife all over, capacity returning to air cargo markets, and a heat map of potential issues for supply chains.
As supply chain issues continue to challenge inventory management, companies grapple with rising costs.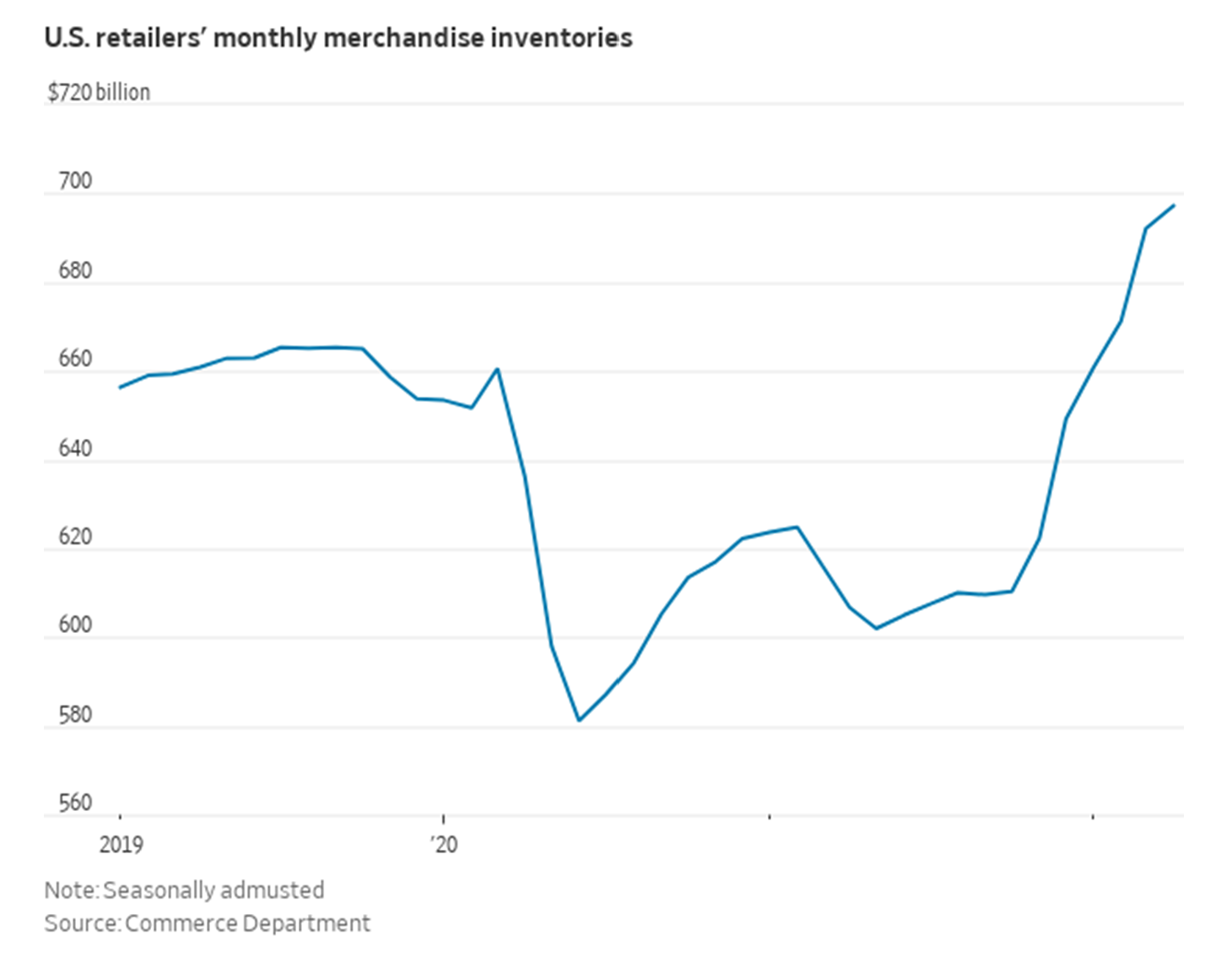 After US business logistics increased by 22% or $1.85 trillion in 2021, companies continue to face challenges with keeping proper inventories. And while this year's cost increases aren't expected to be as extreme as they were last year, they will remain high.
Consumer spending has changed, moving away from things like loungewear and home improvement items, leaving retailers with an excess of stock to replace just as peak season approaches. That means it's more important than ever for companies to partner with the right logistics provider.
A new report from Bloomberg Economics shows things are picking up in China as production levels return, thanks to the lifting of COVID lockdowns. But it's going to take some time for supply and demand to regain their balance.
Data shows a slight increase in the PMI for Asia's manufacturing sector in May, along with a decrease in delivery times. But the lack of empty containers is an issue—they're getting stuck in a backlog in important global ports such as Rotterdam where full cargo boxes are being prioritized.
Labor strife seems to be rampant worldwide, with consequences of further supply chain disruptions.
In Canada, about 750 CN (Canadian National Rail) workers began striking on June 18 after contract negotiations failed.
South of the U.S. border in Mexico, about 115,000 union workers from more than 30 railroads, including Union Pacific Corp. and BNSF Railway Co., have been in negotiations since January, and are now at an impasse.
Additionally, Long Beach dockworkers have been in contract negotiations since May, while workers at ports in South Korea and Germany are also striking.
For a little bit of good news, there's been a significant increase in belly cargo capacity. Prior to the pandemic, belly cargo made up 51% of available space in the global air cargo network. In March 2022, the figure was at just 4%, but a new report from the International Air Transport Association (IATA) shows an increase to 28%.
Finally, a look at the CNBC Heat Map pinpoints several global issues that could potentially impact the supply chain. A few highlights include: a wait time of 8 days in Savannah with no immediate relief in sight and the ports of New York and New Jersey dealing with a buildup of vessels with the same for West Coast ports (including the Port of Oakland, which has been dealing with canceled sailings.)
For the rest of the week's top shipping news, check out the article highlights below.