In this week's Roar: crunch-time for West Coast contract negotiations, breaking the Shanghai log jam, sinking U.S. import volumes, predictions for a muted peak season, and important government action on forced labor laws.
You've heard about the dangers of putting all your eggs in the same basket, right?
That saying comes to mind when reflecting on the current state of the supply chain and contract negotiations between West Coast dockworkers and the Pacific Maritime Association. Some say the short-term health of the entire supply chain is at stake, based on how contract talks play out—because the U.S. has 40% of its eggs in the West Coast basket. Previous negotiations have deteriorated to the point of the White House having to intervene—more than once. After the last few years, can the supply chain deal with more broken eggs?
Moving to China, Shanghai's reopening means port congestion levels are returning to near-normal levels. During the lockdown, wait times for container ships peaked at 69 hours in late April, but they now stand at 28 hours. This is just an hour more than the normal range over the last 3 years. Data also shows that port calls are up, with 29 container ships on the way from Shanghai to Los Angeles and Long Beach.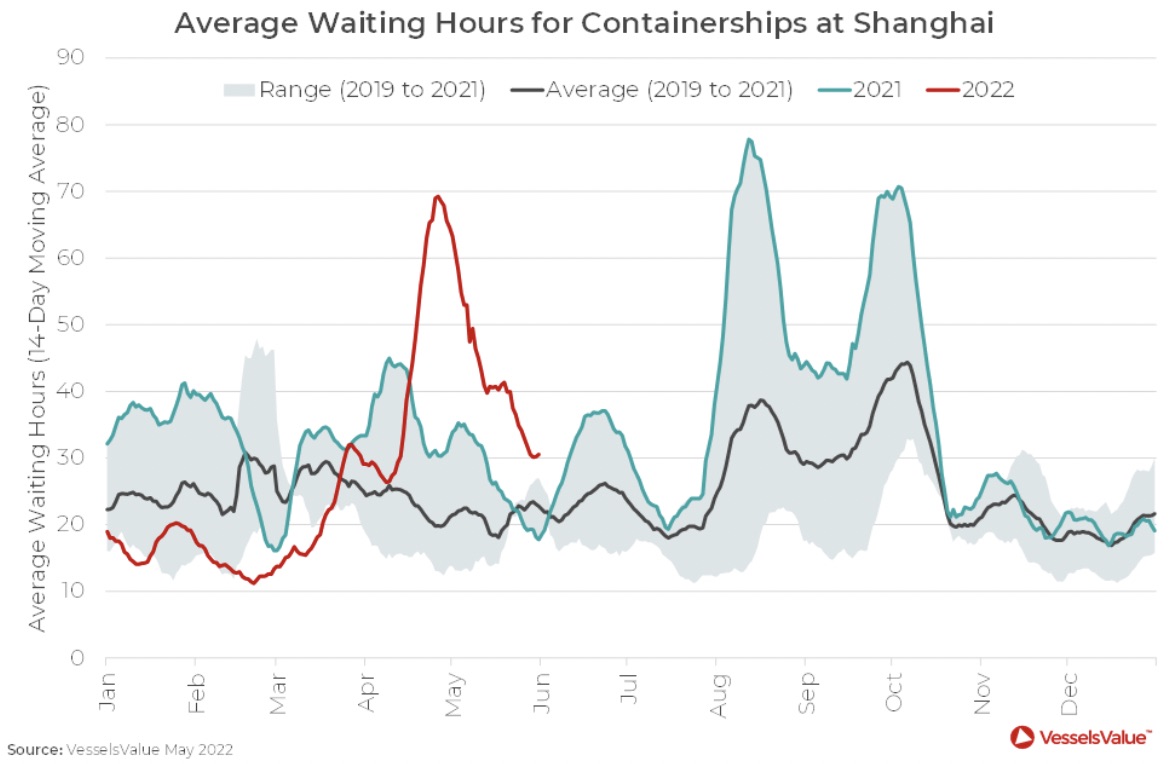 However, despite an uptick in container volume thanks to easing COVID restrictions in China, generally speaking, inbound volumes to the US are dropping. In fact, volumes are tanking, with spot rates trending down. While this may be good news—the future might not be so rosy for U.S. trucking carriers and intermodal providers.
In airfreight news, there's a chance that this year's peak season going into the third quarter will be slight. Some US retailers are facing low inventory levels and moving up their ordering, hoping to avoid the back-to-school and holiday rush. In line with that, stakeholders are being warned to expect things to be busy over the next few months, but "a more muted" peak season.
Finally, the Uyghur Forced Labor Prevention Act has been signed into law, effective June 21, 2022. This means importers must prepare for increased enforcement and detention at borders, as anything from Uyghur is now prohibited under Section 307 of the Tariff Act of 1930 and not allowed entry into the US. This is a wake-up call for industries in the US to review their supply chains and ensure no connection with XUAR (Xinjiang Uyghur Autonomous Region), with those in the cotton, solar, and tomato industries being extra diligent.
For the rest of the week's top shipping news, check out the article highlights below.