In this week's Roar: logistics managers feeling the pressure, European supply chains trending the wrong way, disagreement on the competitiveness of ocean markets, and the true cost of green shipping.
Logistics managers everywhere should prepare themselves for a tough peak season—tougher than usual, that is.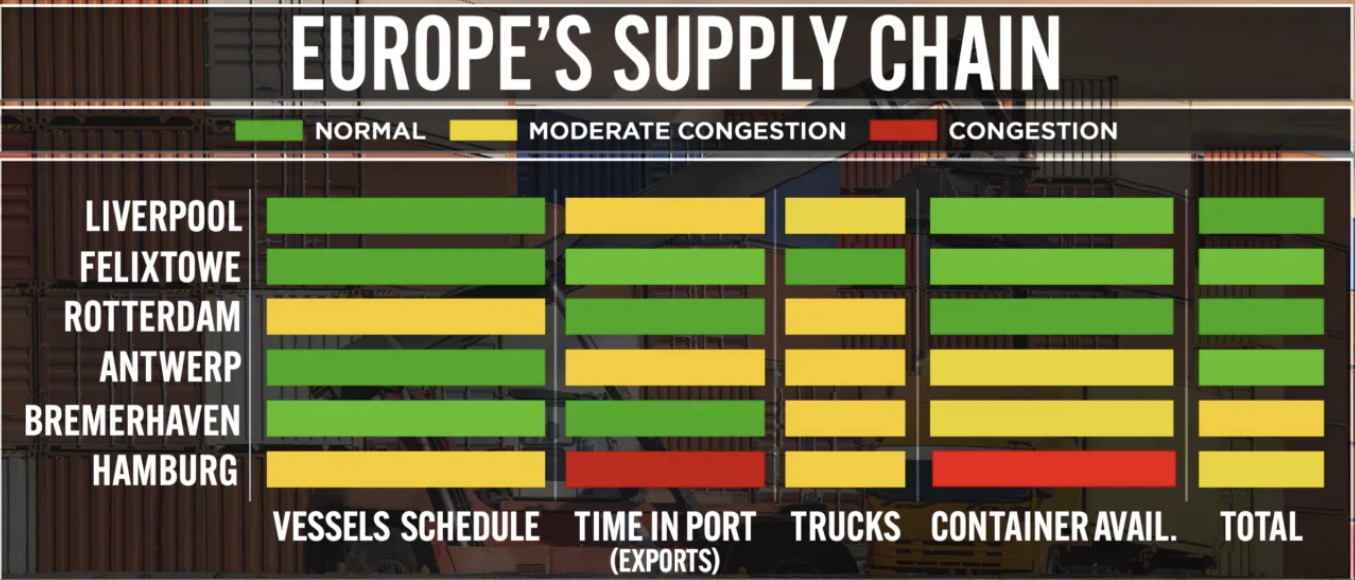 The issues of labor strife, congestion with N. American railroads, and lingering impact of China shutdowns will be an ongoing theme according to CNBC.com as the industry transitions into its most important time of year. Yes, things are improving in some areas, but they are nowhere near back to where they'd typically be this time of year.
The pain is most acute in Europe right now, with the potential for a "wave of summer strikes" in the cards.
Talks between union members and their employers have been ongoing for a while, but the situation is likely to worsen over the summer. Some say that, at least in part, this is because union wage demands are unachievable. The cost of living is impacting everyone, but the European Union economy is feeling the hurt more than those of us in North America. Wage increase offers have been well below the current rate of inflation, and since workers are demanding more, talks have broken down.
And as if things aren't already bad enough, UK customs are scheduled to implement a new declaration system as of October 1. Many feel this will cause havoc for European shippers, as many businesses have yet to make the switch from the old system. Her Majesty's Revenue and Customs (HMRC) is pleading with businesses to prepare, but one forwarder feels that if even 10% fail to migrate, it will translate into a nightmare at the ports. And while some think the changeover will be delayed, many feel that it will go ahead as planned.
In liner shipping news, the Global Shippers Forum (GSF) is asking competition authorities and the Federal Maritime Commission (FMC) to further investigate data into the level of concentration across trades. They contend that current data isn't giving a true picture of the cooperation between carriers and alliances. They also argue this has led to the lack of schedule reliability and the continued practice of skipping port calls in less profitable regions.
Finally, there's been a lot of talk about the impact on prices due to the green shipping initiatives. But a new study on the use of hydrogen-based fuels (e-fuels) in ships from China to Europe reports that it would add only about 8 cents to a pair of Nikes and less than $9 to a refrigerator. In fact, as per the study, even if a ship were to use 100% green fuels—which isn't likely—the cost increase would be negligible to consumers. And as far as cargo companies go, they would only be looking at increases in the range of 1 to 1.7% in overall transport costs.
For the rest of the week's top shipping news, check out the article highlights below.