In this week's Roar: new strains on already troubled US West Coast ports, a rough ride on the rails linked to warehousing, fresh COVID scares in China, and how procurement leaders are preparing for future supply chain disruptions.
While fuel costs are trending in the right direction as the chart shows, things aren't as positive at some US ports. A new law in California may make things worse.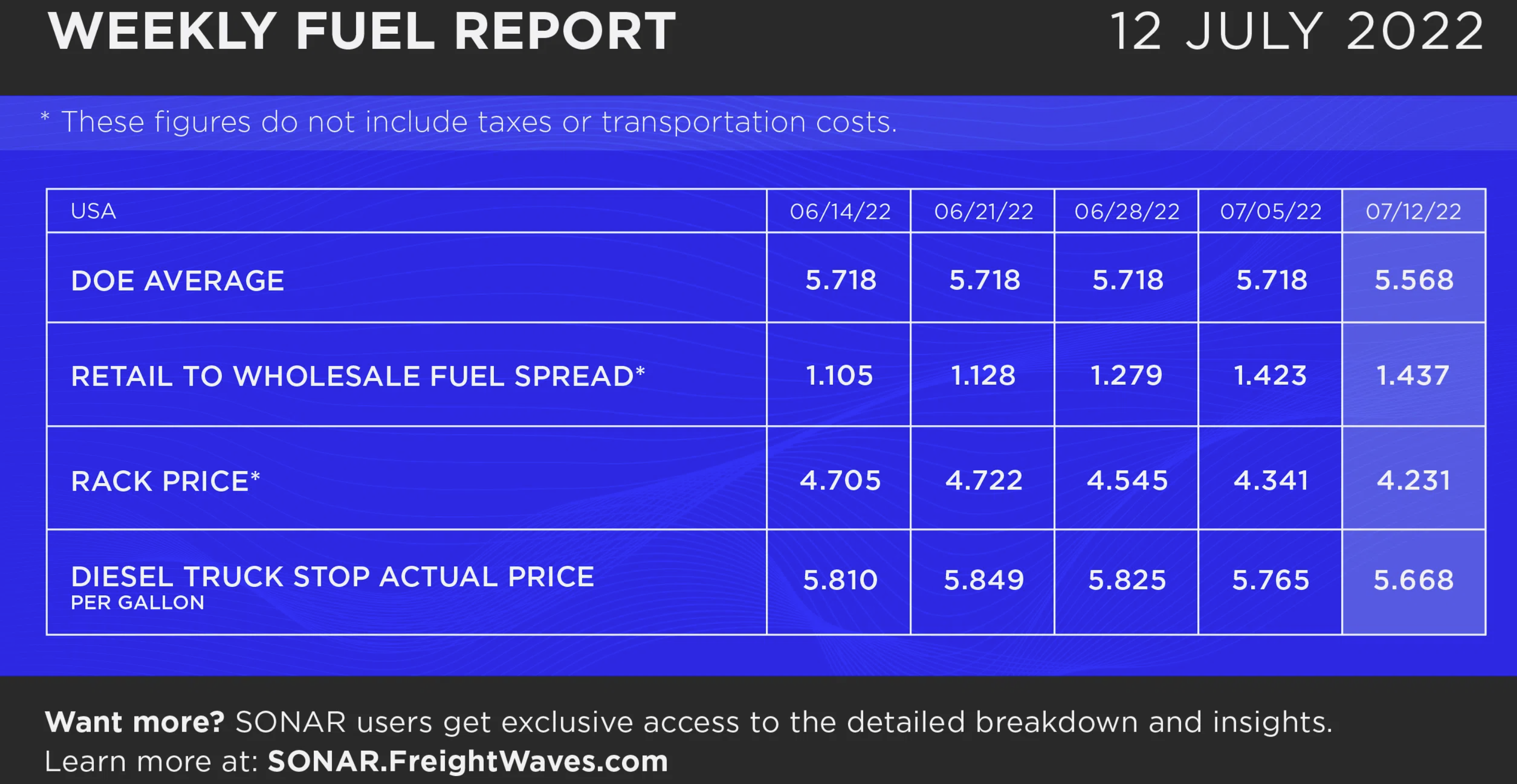 AB5, the new law, limits the deployment of independent contractors and many truckers are expected to go on strike immediately. Mix this in with the ongoing tensions over the dockworker dispute at West Coast ports, not to mention unhappy rail workers, and we have a recipe for further supply chain chaos at peak season.
So what, specifically, has truckers so unhappy with this new law? AB5 was initially focused on gig economy workers, in this case, drivers like rideshare and food-delivery drivers. Unfortunately, truck drivers were included, meaning they now need to be classified as employees, not independent contractors.
There's no question this will have a negative impact on trucking operations in California and the supply chain at large. The Truckload Carrier Association (TCA) says that these new restrictions "will only serve to expand upon this country's supply chain crisis."
Moving to rail, the performance of Class l railroads in the US has slipped below the point of truck-like reliability. So what's to blame? Part of the issue is warehouses that are full of inventory that no one is buying as the economy weakens. Leading to containers stacking up at depots because there's no room for new stock. But that's not the whole picture. Slower trains are also an issue, with both BNSF Railway and Union Pacific Railroad reporting trip-plan compliance down 2.6% year over year through the first half—putting them below par.
Moving to China—at least in print—it seems like a new COVID scare is becoming a weekly event. This week, a new outbreak in Shanghai has everyone bracing for a new lockdown—at peak season. Shanghai, Henan province, and the port city of Guangzhou are all dealing with mass testing. Typhoons are also affecting operations in Ningbo, Shenzhen, and Hong Kong, leading to a drop in vessel berthing.
A new study done by Ivalua asked 233 senior UK and US procurement executives about how they planned to optimize sourcing and supply chain processes in the future. Nearly all of them admit to significant disruptions in their supply chains—disruptions 67% of them feel could be dealt with if better technology was in place. And 84% of them agree that the biggest challenge of their careers to date has been dealing with supply chain disruptions and that modernization is the key to reducing risk.
For the rest of the week's top shipping news, check out the article highlights below.