In this week's Roar: slow outlook for air cargo demand, a possible end to ocean Alliances, waiting on inventory levels, China tariffs, and the post-pandemic-ready supply chain.
As we settle into 2023, the outlook for the industry is starting to take shape—air cargo included. Hope was that air freight would rebound in March, but reality is looking to be a little different. Any optimism about things pickling up appears to be wishful thinking and demand remains low. On the upside, ground operations are working well without the pressure of congestion according to a recent Loadstar article.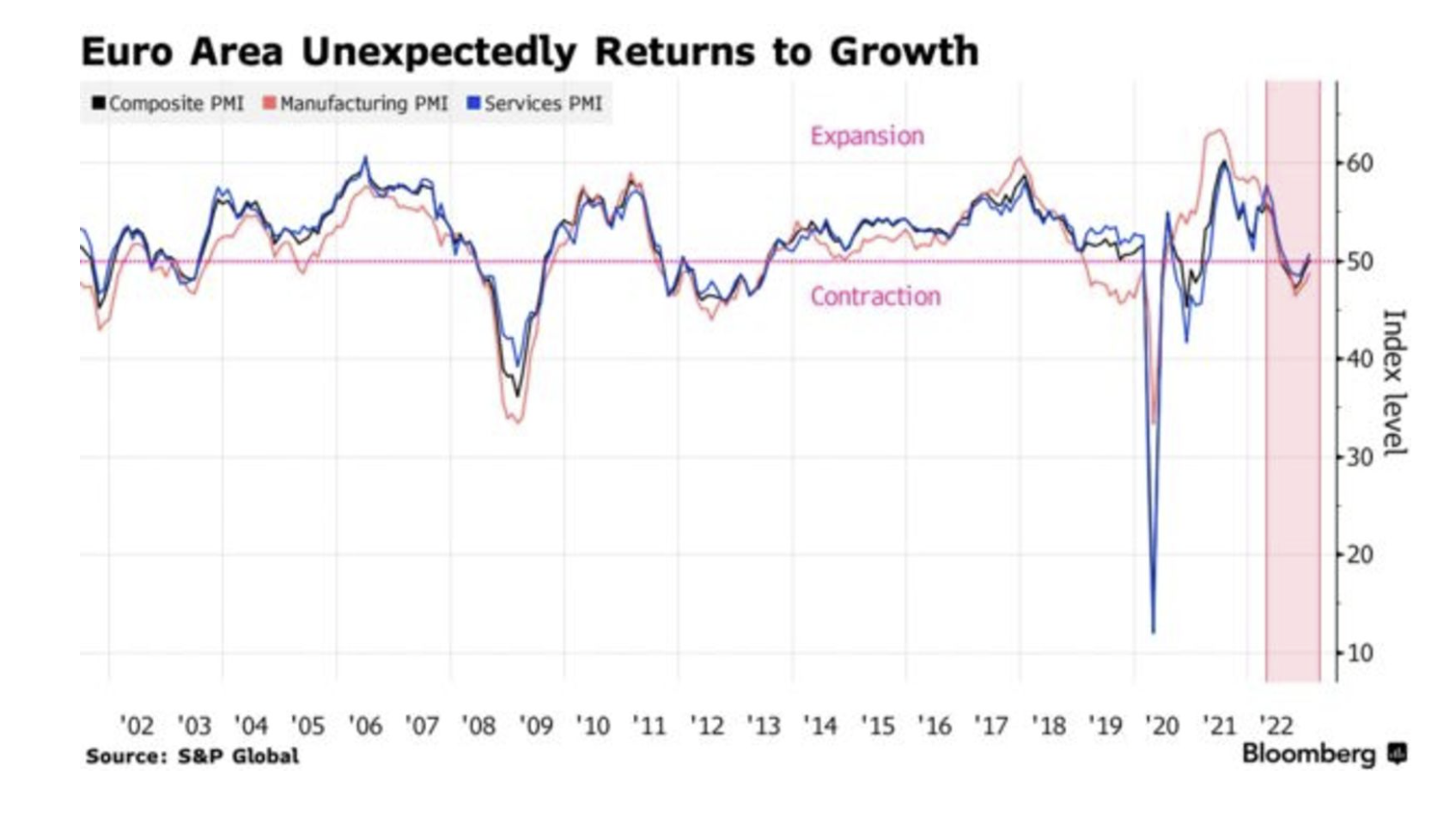 As a side note, the chart from S&P Global and Bloomberg illustrates, an area of positive news is growth in the European Manufacturing PMI.
An interesting development in ocean shipping was just announced, and it could be a sign of things to come. A few years ago, the three big alliances controlled almost 90% of trans-Pacific capacity. One of those alliances, 2M, which includes Maersk and Mediterranean Shipping Co (MSC), has announced they'll be terminating the alliance effective January 2025. What does this mean for the industry? Some industry experts see this as the first domino to fall in what will become a trend of other alliances falling apart.
The ocean industry is hoping for inventories-to-sales ratios to revert to what they were before the pandemic to help Trans-Pacific volumes to recover. For now, things aren't likely to change anytime soon, despite large-scale ordering in some sectors. But there is some good news. For example, wholesale trade sales for some building materials sectors are currently about 5% above 2019 levels, and home goods are at about 20% higher.
A new study is confirming what we probably already knew. Not surprisingly, tariffs that were levied against imports from China back in 2018 have led to price hikes for both consumers and companies. And the people who could least afford it—lower income households—were impacted the most. Direct costs added to furniture and apparel imports were more than $1 billion annually—that's just one retail sector. Additional indirect costs, thanks to companies deciding to source from somewhere other than China, were also passed on to customers.
Wish we could repair global supply chains? It's going to involve a lot of work, and it's going to need to happen from the top down. The pandemic shined a very bright light on a number of vulnerabilities within the industry. They've been identified, but coming up with a strategy on how to deal with disruptions and then implementing it is a challenge. It's a challenge because any change has to be communicated in a way that doesn't negatively impact worker productivity and engagement. But it's not just about people. Processes need to change as well, such as the way data and analytics are produced and shared.
For the rest of the week's top shipping news, check out the article highlights below.