In this week's Roar we're watching continued unevenness in the market, leading-edge news on logistics technology, higher air rates, some geopolitical concerns for supply chains, and more on the meme-worthiness of our industry.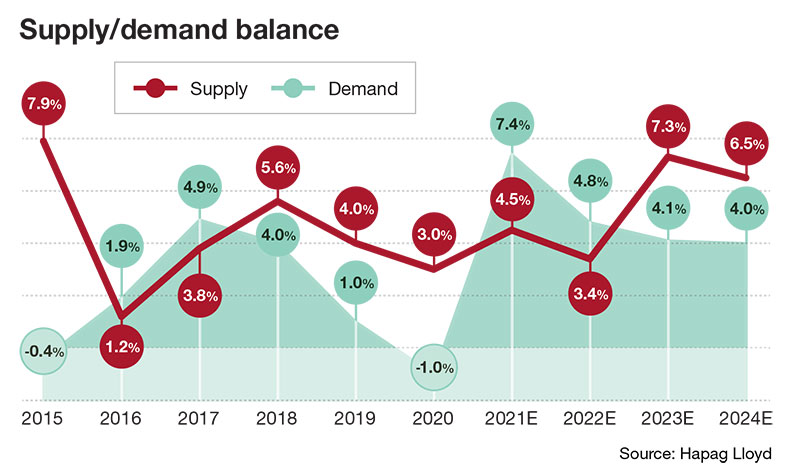 We all know you get what you pay for. Or, for the supply chain in general and shippers looking for containers specifically—you are paying more for less.
According to a recent Logistics Management article, "The balance in supply and demand is still violently tipped toward the shipping lines, Although overall demand growth is moderate, supply of capacity is still trailing demand and will continue to do so until the second quarter of 2022—at least—and probably until 2023."
And if you were hoping for any significant improvement in 2022, analysts predict that things likely won't get much better. In fact, it's probably a good time to have contingency plans in place.
As we talk a lot about in the Roar, smart technology is making its move into logistics—specifically into manufacturing and warehousing facilities. Some technologies, such as cloud computing and AI, are on the fast track, while others, such as blockchain or 3D printing, have yet to prove there's a need for them in the industry.
Moving to air cargo, rates are expected to remain high thanks to challenges facing ground handling staff and capacity shortages. Cargo demand is being driven by continued congestion in ocean freight and reduced belly capacity also contributes to higher rates. Unfortunately, things may get even worse as passenger demand increases.
The continued strife in Europe between Russia and Ukraine has ocean carriers on edge, bracing for potential disruptions in the area. Both Europe and the US may put sanctions against the Russian-owned fleet, which makes up about 2% of the global tanker fleet. The other issue is crews—Russia and Ukraine are the most important sourcing nations for crews in the world.
Finally, the supply chain made a name for itself over the last few years. And not a good one. For many, it's been reduced to a meme. But that's what happens when the next-day delivery we've become accustomed to suddenly turns into delays of weeks or even months. Viral tweets blaming personal issues have become common, for examples. Such as: "I'm sorry I can't work on Monday due to my personal supply chain issues." or a comedy writer based in New York who told her followers that she's still single "due to issues with the global supply chain." Of course, the Ever Given incident in the Suez Canal just pushed supply chain issues into a bigger spotlight.

For the rest of the week's top shipping news, check out the article highlights below.