Sustainability Initiatives Pave the Way for All-Electric Planes
From 2021's dramatic dip in global schedule reliability, to the spread of the COVID-19 delta variant, to shipping delays in Chicago, to CMA CGM's Liverpool congestion surcharge, to the first all-electric air cargo network, it's time to unpack the industry's top news in the latest edition of The Weekly Roar.
First, if you are looking for a positive supply chain story in a sea of bad news, check out this recent story from the Jaguar Blog: How Being Proactive Got NEST New York's Supply Chain Through the Pandemic and Left Them Better Off Today.
But, back to the dip in schedule reliability. According to the most recent update of Sea-Intelligence's Global Liner Performance report, carrier schedule reliability has been "hovering around the 40 percent mark since March 2021. In June 2021, schedule reliability improved marginally by 0.8 percentage points." While carrier performance is not getting any worse, it's still down by almost 80% in comparison to last year. Here are two charts from the report.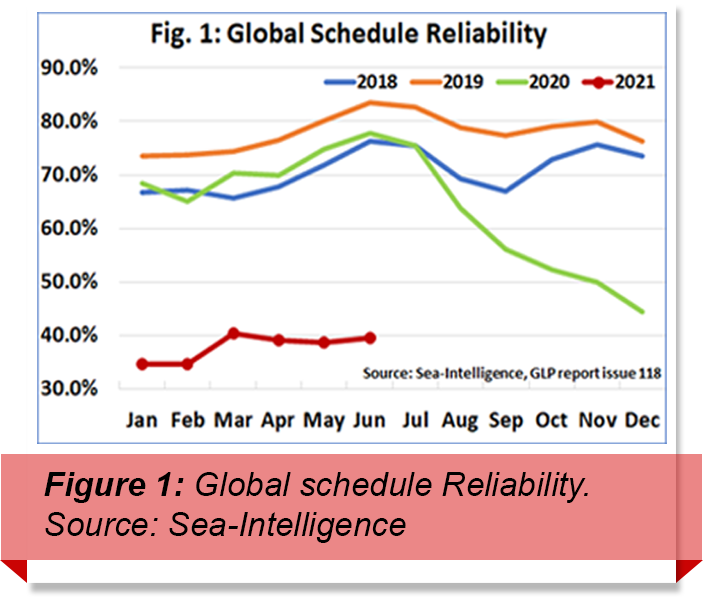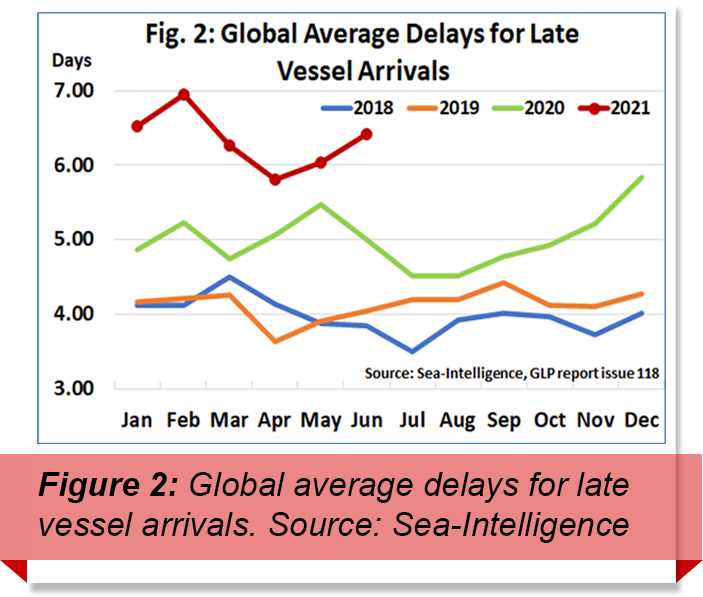 With the COVID-19 delta variant running rampant in Vietnam and quickly spreading into China, however, the resulting increase in stay-at-home orders combined with potential factory closures could bring that metric back down again. According to JOC, "while Vietnam's container terminals are still operational, COVID-19 infections are spreading across the country, and forwarders and carriers are reporting terminal congestion, full yards, and export delays of three to five days."
Over in the U.S., container congestion in Chicago is growing even worse as major rail lines like Union Pacific temporarily pause West Coast port shipments headed east to better address congestion at inland terminals, and it's heavily impacting SMBs. Meanwhile, forwarders in Liverpool are not happy with CMA CGM's recent introduction of a "$150 per TEU surcharge for all containers arriving from its North-east Asia rotation."
Finally, we have DHL and partner Eviation's impressive plan to launch the world's first all-electric air cargo network in an attempt to help the industry realize its goal of achieving a zero-emission future. To learn more about this week's leading headlines, check out the following article highlights: