In this week's Roar: slumping demand on the West Coast, disagreement over data sharing, shifting away from China, more labor issues in the UK, and supply chain emergency planning in Europe.
Starting off with a prediction, West Coast's Long Beach chief, Mario Cordero, expects consumer demand to slump and cites the slack of inbound container arrivals to back that up. Arrivals at Long Beach have dropped in number for the last two months, and the Port of Los Angeles reported its biggest decrease in August since the beginning of the pandemic. Despite this, Cordero still expects the year to finish strong. Taken altogether, however, this is one more sign the economy is slowing that companies need to pay attention to.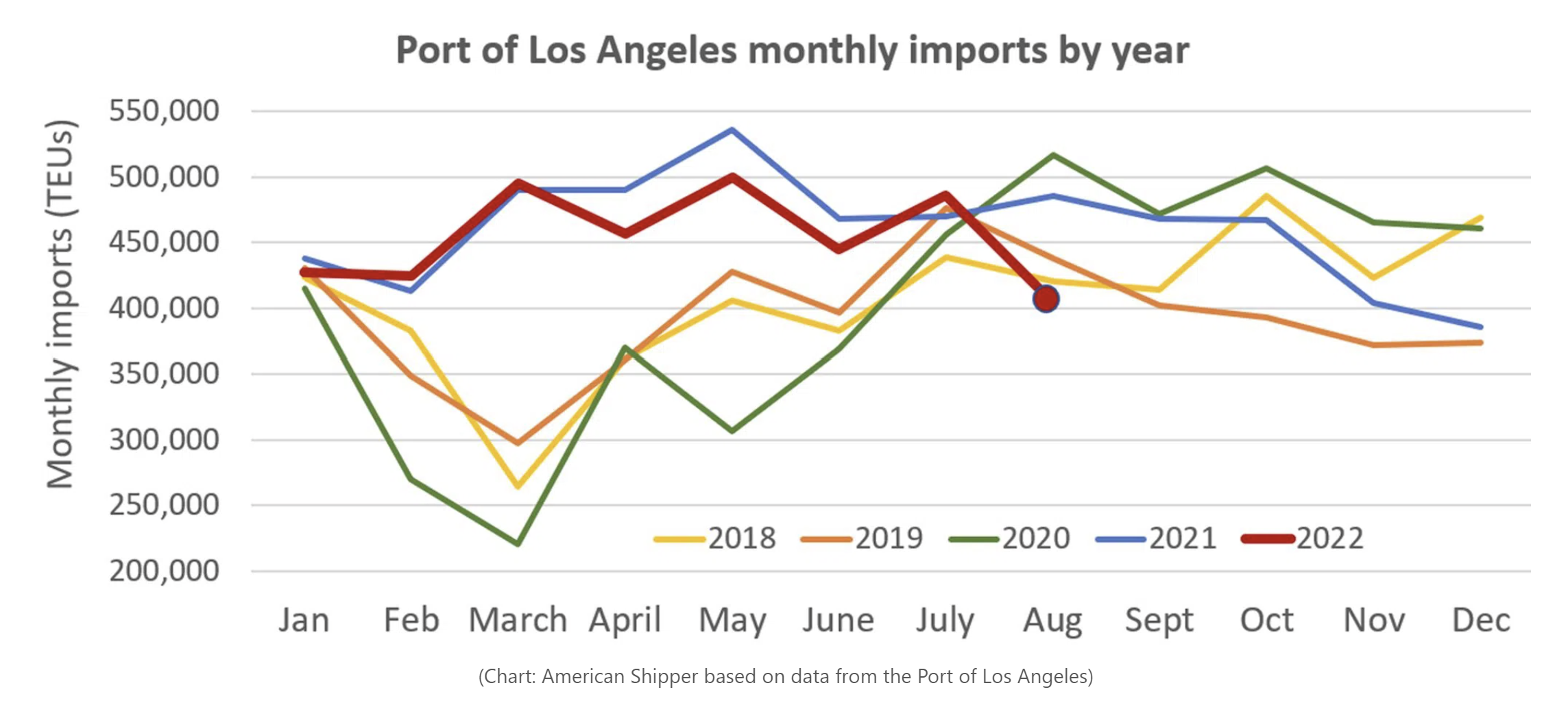 Back in mid-August, the FMC asked the industry if it thought there was a need for emergency action allowing for shared data on available appointments and terminal closures. Many supported the order. However, several last-minute responders don't agree. Those who don't support the order include the World Shipping Council (WSC), the Port of New York and New Jersey, the American Association of Port Authorities (AAPA), and the National Association of Manufacturers. One reason given is that ongoing port congestion is caused by circumstances that are beyond the scope of data sharing. As data and technology inevitably become a larger part of shipping, there will be many more discussions like this in the future.
Moving east, China is looking for its slowest economic expansion in 40 years in the face. China's economy is facing challenges over continued COVID shutdowns, a real estate downturn, and softening exports. And there's speculation the country's share in global trade will decrease by 50% over the next five years. While China ranked first in exports and imports between 2016 and 2021, the expectation is that it will fall behind ASEAN (Association of Southeast Asian Nations) countries first, followed by South and Central Asia, and then Sub-Saharan Africa.
In the UK, ongoing port strikes continue to wreak havoc on the supply chain. According to the FourSails platform, a new strike at the Port of Liverpool won't have the impact the Felixstowe strike had, but companies are still looking for a way to minimize disruptions. All are being cautioned to stay in communication with each other. One expert states, "Shippers and BCO's are leveraging other ports and building buffer into their demand plans to offset these continual disruptions for freight coming through the UK ports."
And finally, in the EU, a proposal called the Single Market Emergency Instrument has been put forward. It would give the European Commission power to order EU states to immediately reorganize supply chains and give precedence to crisis-relevant goods. This could include expanding, repurposing, or starting new production lines of these goods. The proposal is expected to encounter strong pushback from EU businesses.
For the rest of the week's top shipping news, check out the article highlights below.