In this week's Roar: slowing demand and slowing volumes, improving maritime tracking, another port work stoppage, and concerns over air cargo.
Things are looking a little gloomy for supply chains and the global economy at the moment. But, as an interesting sidenote, we found a chart showing just how big China's financial commitment to the Belt and Road project has been so far. The project has the potential to ease some of the woes facing Asia/ Europe trade once it comes to fruition.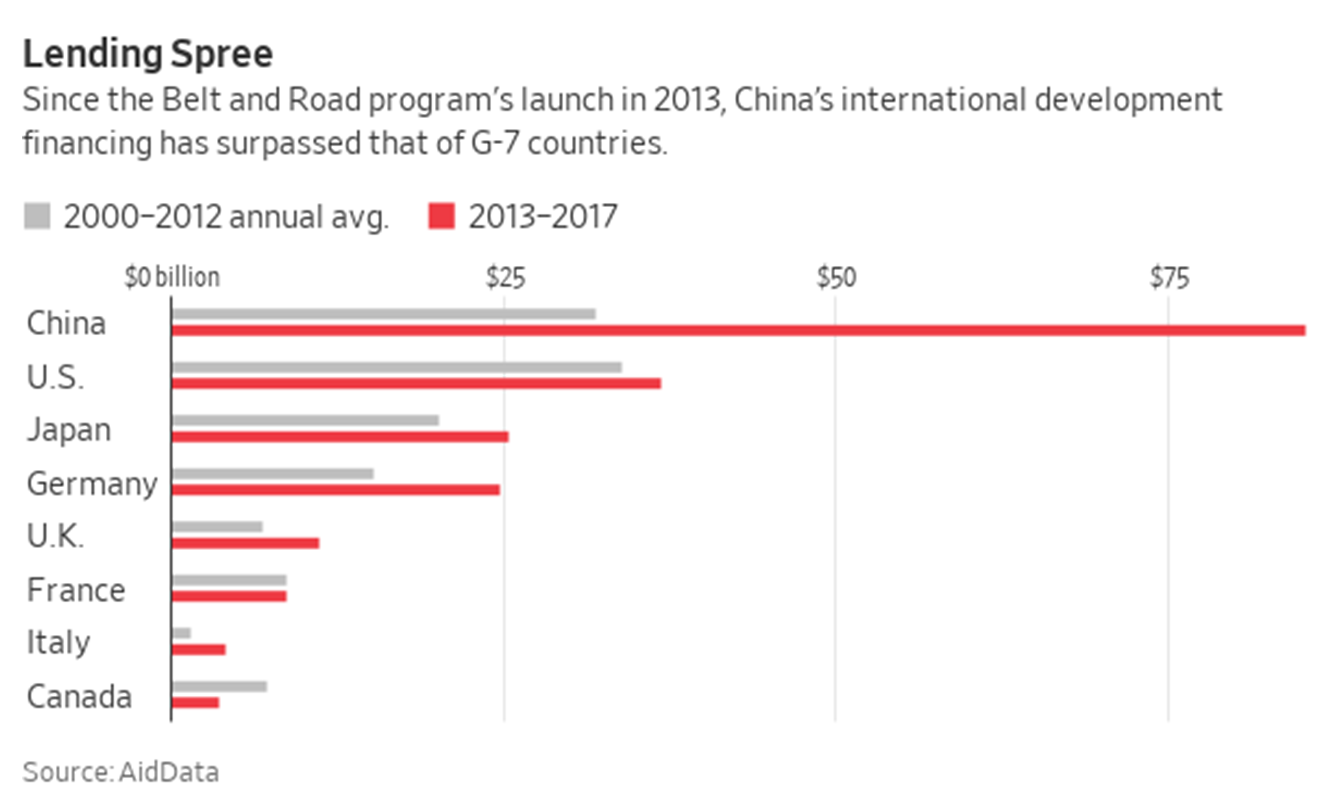 Things are not looking as good on the transpacific route. As cargo volumes continue to freefall thanks to a significant reduction in demand for goods from China to the US west coast, container carriers are facing a situation that's forcing them to take action.
That action is to suspend service bookings for MSC's transpacific Sequoia, which is part of the 2M Alliance with Maersk's TP3 loop. This is in addition to the closure of Matson's China-California Express (CCX) service that went into effect last week. Other carriers are reporting service suspensions, including CU Lines, Shanghai Jin Jiang Shipping—in partnership with TPX—and CMA CGM.
Digging a little deeper into the cause of all these suspensions… Chinese exports are tanking—at a time when they're typically experiencing a peak season. Specifically, there's been a drop of 14.6% in export container volume. Major coastal hubs saw 9.9% less cargo move through them, while international trade cargo dropped 15%.
Still on the subject of container shipping, the FMC is looking to institute something called the Maritime Transportation Data Initiative (MTDI). In part, the initiative aims to increase data sharing and harmonize the tracking of containers throughout the phases of delivery. Every party, such as vessels, railroads, and so on, would administer and run their own data systems and individually be in charge of how information is shared. And the FMC would standardize the information they deem as necessary for sharing.
Moving to the UK, the Port of Felixstowe began another walkout on September 27, which is expected to last until October 5. This is in response to an imposed pay deal being rejected. The union's official at the port says they asked port owners to meet again after the last strike, in hopes of resolving things. However, the company refused. The union's official, Phil Pemberton, states, "We believe it was on us to put more pressure on the company to do just that and meet with us and try to settle this the best way we can." That pressure is another 8-day strike.
And finally, after a period of positive news and growth for the air cargo industry, it's beginning to experience the winds of change. As of April, the industry is facing a decline in growth, with July reporting a -7% drop—a number based on the countries that import and export the most. According to one industry-insider, there's a potential for a decline of between -2 and -4% for the year when compared to 2021. And despite an improvement in belly capacity, the amount is still down 5% versus pre-COVID levels.
For the rest of the week's top shipping news, check out the article highlights below.