In this week's Roar: changing tide for US import volumes, pessimism from retailers, hope for a turnaround in air freight, the ongoing impact of the Ukraine war, and the latest on autonomous trucks.
How low can we go? Things have been looking bad over the last several months in terms of US imports. Volumes took a hit in September, with their deepest decline since lockdowns went into effect in 2020. At the rate they were dropping, October would have seen pre-COVID levels if things didn't change. Fortunately, they did. Data released last week shows a pullback in September's steep decline with import volumes remaining flat in October. What'll be most interesting to see is if this change is sustainable and if the slide in rates will continue.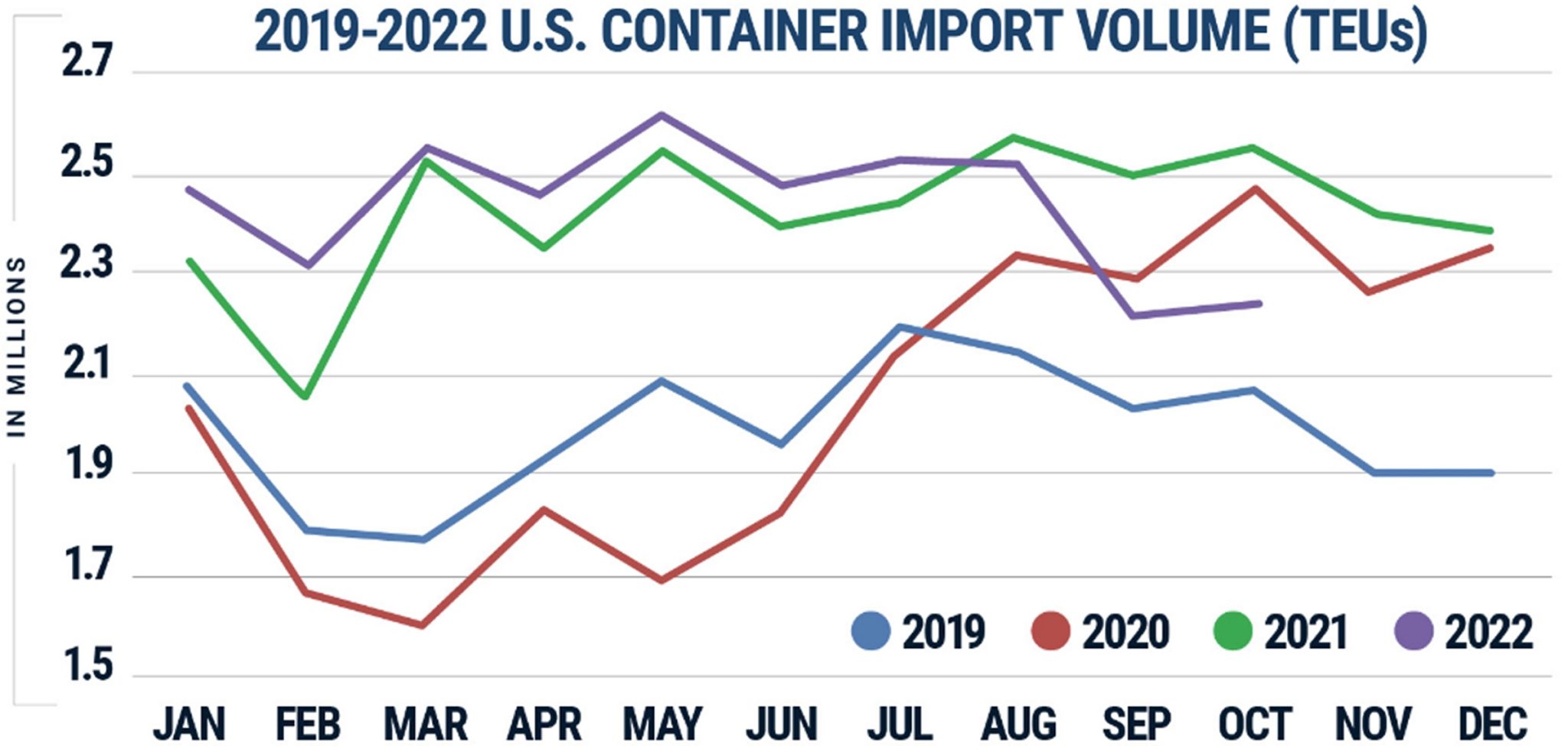 Despite that, a recent issue of the Global Port Tracker shares that retailers aren't too optimistic. According to a survey, they predict that this month's containerized imports will be down 9.2% when compared to November 2021. Additionally, they expect December imports to drop 9% year-over-year. The expectation is that this downward trend will continue through March 2023, at least. And despite indications that consumers will spend over this holiday season, money will be spent on merchandise already in the country.
Moving to air freight, the industry is trying to remain optimistic, despite air cargo rates falling. Some are below 2021 levels—and still falling. However, they haven't reached recessionary levels yet. There are hopes that demand will return in March, but no one is holding their breath.
The war in Ukraine and its impact on global supply chain continues. Because of the European Union's sanctions against Moscow, the Port of St. Petersburg has seen an 85% drop in container throughput this year. According to trade indicators from the Kiel Institute for the World Economy in Germany, Russia imported 24% fewer goods per month when compared with 2021. This has led to China becoming Russia's most important trading partner. While the EU exported 43% fewer goods to Russia, China increased export by 23% in comparison to 2021. The longer the war continues, the more permanent the changes to companies' supply chains will be.
Can autonomous trucks really fix the global supply chain crisis? The industry has ramped up real-world testing of the technology in the last year. With what results? Strategic alliances between autonomous providers and transporters have made pilot projects possible. Actual loads are getting hauled, creating opportunities for feedback in real-world situations. This leads to increased strides. one industry leader said, "I've seen an incredible evolution of the capabilities of the system, of the architectures that we use." He explains, "The lessons that we've learned along the way to produce what is now a very early vetted safety framework around the capabilities of self-driving."
For the rest of the week's top shipping news, check out the article highlights below.