In this week's Roar: an industry unprepared for emissions-reporting, zero-emission trucks, China increasing exports, nearshoring: the myth, and paying A LOT to get through the Panama Canal.

There are a lot of new emissions-reporting rules coming in January 2024 for logistics companies. For example, the Corporate Sustainability Reporting Directive (CSRD) will require companies to track and report Scope 1, 2, and 3 greenhouse gas emissions. Many companies are not prepared for this new regulation. They will need to start collecting data on their emissions in 2024 and begin reporting it in 2025. Failure to comply could result in fines of up to €10 million. Jaguar Freight customers should know that we are committed to environmental transparency and have disclosed our environmental impact through CDP (click cdp.net to learn more) for the past two years.
The ports of Los Angeles and Long Beach are offering $60 million to help companies transition to zero-emission trucks, with both ports providing vouchers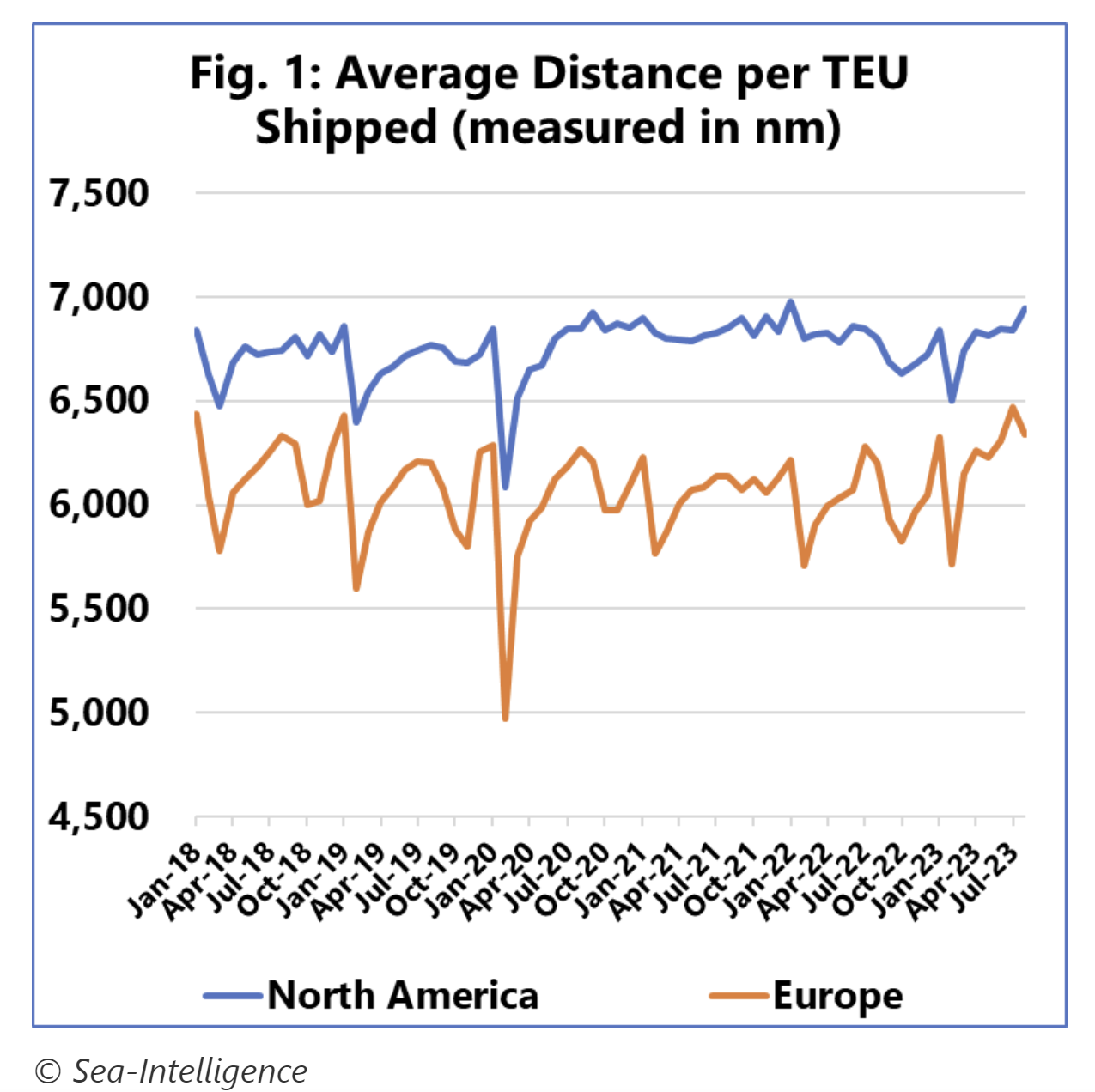 to cover the cost of purchasing them. The highest voucher amount will be $250,000 per truck, and overall, the funding is expected to cover the purchase of 800 new zero-emission trucks. This is in response to California's new emissions regulations that require zero-emission trucks by 2035.
The Chinese government is making an aggressive push to increase exports and is using a number of tools to do so, including lower prices and subsidies. This is raising major concerns and pushing some countries to take action to protect their domestic manufacturers from rising competition. For example, the US has announced levies on tin-plate metal products from Chinese steelmakers that were selling at unfairly low prices.
Despite a lot of talk over the last few years, there's no evidence to support the claim that nearshoring increased since the outbreak of the pandemic. A recent study by Sea-Intelligence looked into data on container shipping distances and found that they've actually increased in recent years. This suggests that companies are not moving their manufacturing closer to customers as much as was thought. The study also found that the share of intraregional container traffic is declining, which is another sign that nearshoring isn't happening.
In news of the extreme… the backlog of ships waiting to pass through the Panama Canal continues to grow, with a daily auction for slots used by vessels without a reservation pulling in record numbers — most recently $4 million for a slot. The drought in Panama has caused the canal authority to reduce the number of daily transits, which has increased congestion. And while some companies are deciding to take alternate routes, others are willing to pay top dollar to avoid waiting in line. The authority is taking steps to conserve water, but the restrictions are likely to persist through 2024.
For the rest of the week's top shipping news, check out the article highlights below.