Happy Birthday To Container Shipping!
With MSC's recent launch of a global electronic bill of lading, containers falling overboard everywhere you turn, EU's approval of the post-Brexit trade treaty, container shipping turning 65, and the mess that is O'Hare airport, we've got a lot of ground to cover in this week's global freight updates.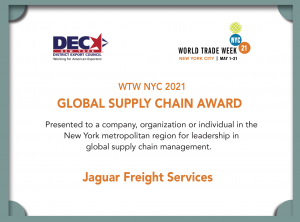 But first, let us toot our own horn as Jaguar Freight is proud to be receiving the Global Supply Chain Award at the World Trade Week NYC. The World Trade Week NYC is an active network of more than 70 organizations in the New York metro region working together to underscore the importance of international trade, logistics and port operations to the region's economy and to use their collective expertise to help the region's businesses grow through international trade.
The new electronic bill of lading, or eBL, MSC introduced follows the success of the pilot programs the carrier has been running since 2019. The digitized solution is designed to allow shippers and other links in the supply chain to more easily receive and send out a bill of lading online. The ultimate goal is the elimination of untimely and costly disruptions, in addition to (hopefully) driving industry-wide standardization. 
Rates and congestion aside, ocean vessels seem to be seriously struggling with keeping containers on board because we're currently experiencing the largest spike in accidents than we've seen in seven years. According to Claims Journal, "more than 3,000 boxes dropped into the sea last year, and more than 1,000 have fallen overboard so far in 2021," and these lost boxes are creating some major bottlenecks for many retailers and manufacturers.
Also trending this week is the official end of the post-Brexit trade deal. Last Tuesday, European lawmakers overwhelmingly agreed to continue free trade between the EU and UK without tariffs and quotas, marking the last step in a lengthy process to provide more stability within the strained relationship and ensure future cooperation. This breakthrough came shortly after the shipping container industry reached its 65th birthday.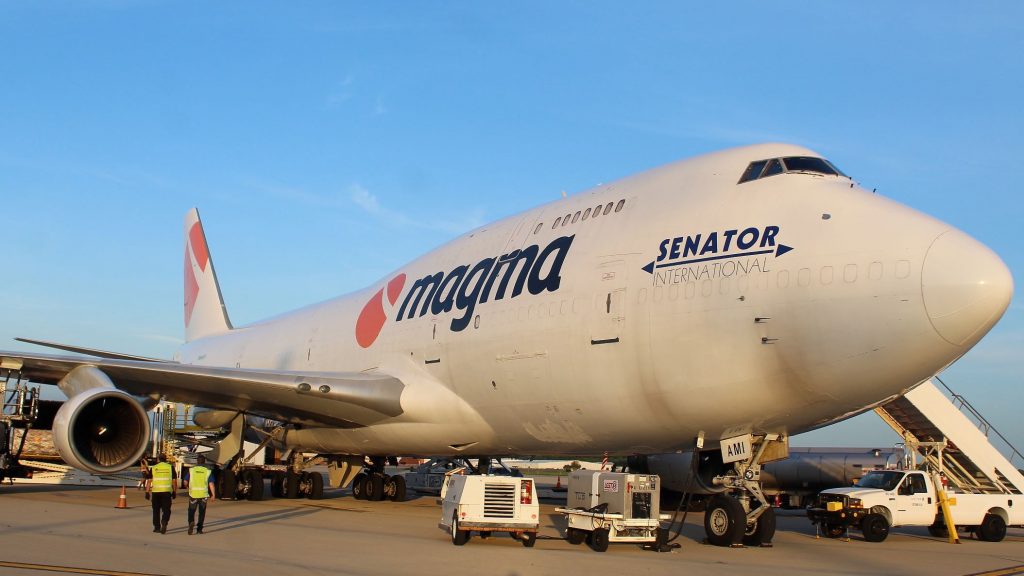 From the first sailing of a converted WWII tanker that occurred on April 26, 1956, to the pandemic-driven environment we are in today, container ships have proven to be vital in facilitating global trade — accounting for transporting an estimated 45 percent of total global trade according to the United Nations Conference on Trade and Development. And that number isn't likely to grow any smaller given how tight air freight capacity has been since COVID-19 first emerged.
The Chicago O'Hare International Airport, for example, is so congested right now that agents are actually having to rent out warehouses to store cargo overflow. Some importers are so exasperated with the situation at this key U.S. hub that they've just decided to skip the overcrowded airport altogether in favor of neighboring facilities with significantly less freight traffic.
To learn more about this week's leading issues, check out the following article highlights: