Will It Be More of the Same in 2022?
In this week's Roar, we've got the latest on predictions for more ocean volatility, supply chains in the news for the wrong reason (again), the importance of empty containers, the year in review for U.K. shipping, and the state of air cargo.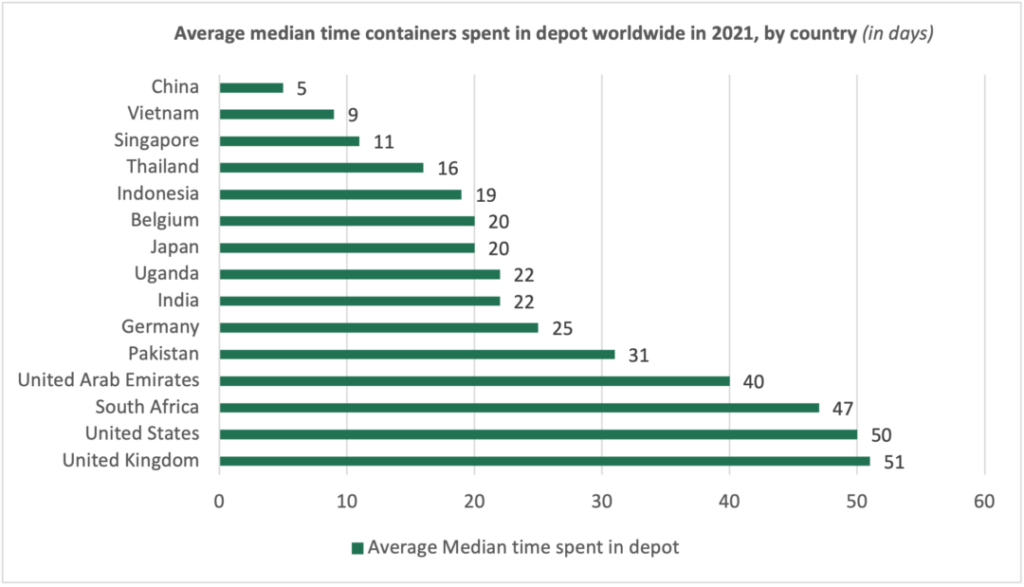 But first, we're fearing our hopes of an improved supply chain in 2022 may have been dashed. While there's one ray of light—thanks to shippers sourcing increased capacity, containers are moving in and out of China much faster—but, congestion in both the U.S. and the U.K. still hampers any significant recovery. Ports in these two countries were the worst performers in 2021 with high average dwell times of 50 and 51 days, respectively. However, some ports in the U.S. have fared better than others. For example, dwell times in 2021 were 40 days in Los Angeles compared to 61 days in New York.
All of this has led to record increases in shipping rates. And unless congestion is cleared, we'll continue to see supply chain issues throughout 2022.
Another popular news story featuring the supply chain has been making the rounds. Videos of extreme e-commerce package theft and trash getting left behind on Los Angeles-area railways are getting a lot of attention. The images of so many discarded Amazon packages are striking so you'll want to take a look.
Disruption continues in the Inland Point Intermodal sector, where they're seeing a 22% decline in volume between November 2020 and 2021. The initial issue was because of earlier congestion and cargo getting re-routed around it, but that's no longer the problem. Steamship lines are simply avoiding the IPI and returning containers to Asia as quickly as possible. 2021 brought an increased spotlight on global supply chains. For the regular consumer, it's probably a safe bet to say they never gave much thought to supply chains. They ordered their stuff and their stuff magically arrived at their door.
Until it didn't.
And events like Ever Given getting stuck in the Suez Canal and further disrupting an already troubled supply chain just shone that light a bit brighter. 2021 also saw governments begin to better prioritize maritime issues, with several new initiatives taking place in the U.K. and the U.S., like the newly formed Maritime Capability Campaign Office. The MCCO is tasked with delivering the U.K.'s export strategies across the maritime sector.
Finally, the volume of Asia's air cargo market continues to grow. November numbers show an increase of 16.5% year on year in cargo demand at regional airlines, putting the numbers above pre-pandemic volumes.
For the rest of the week's top shipping news, check out the article highlights below.