In this week's Roar: issues in the Panama Canal, the latest on the trans-Pacific trades, U.S./ China relations, wind power on the water, and the state of air cargo.
Just a few months ago, things were looking up for the Panama Canal. The forecasts were calling for rain, and the restrictions that were put in place earlier could be lifted. But now the forecast is bleak because weather-related disruptions are becoming the norm. The country of Panama is the world's fifth-wettest, but ongoing rainfall deficits are impacting ocean shipping, which handles 80% of world trade. Spot rates are climbing—up 36% on the China-US route—and Canal operators are lowering ship weight limits.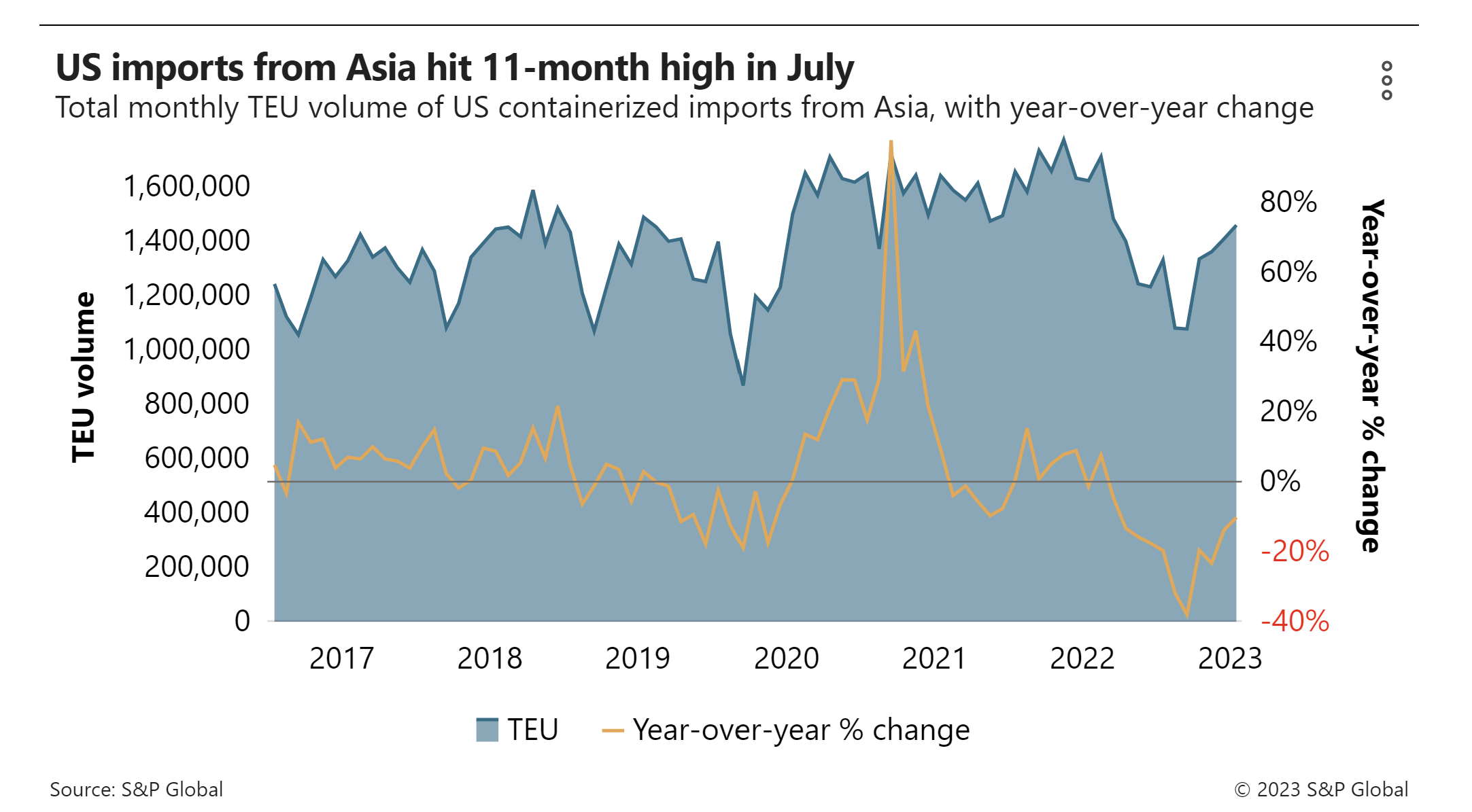 Lagging import demand has carriers maintaining trans-Pacific capacity cuts, even though there was a slight nudge up in July. Cuts are expected to remain in place until the end of the third quarter, at least. All this despite the fact that volumes are going up—unfortunately, that doesn't guarantee they'll stay on their upward trajectory. So without more certainty, for now, service suspensions will stay in place.
The trade relationship between the U.S. and China just got a little rockier, with the WTO ruling that China violated trade agreements when they placed tariffs on U.S. exports. China put those tariffs in place as retaliation against tariffs imposed under the Trump administration—tariffs the WTO says were justified. This is a win for agricultural exporters that have lost more than $27 billion since China began enforcing the tariff.
There's something new on the seas—wind-powered vessels. Okay, there's nothing new about wind and sails, but what is new is the methodology. Forget about traditional sails, a new cargo vessel, the Pyxis Ocean is outfitted with WindWings—123-foot (37.5-meter) tall steel sails. This new wind power is expected to increase emissions savings by 30% as is, but when used together with alternative fuels, the savings would be even higher.
In air cargo news, hopes for a peak season are pretty much dashed, with airfreight cycling the drain of a 16-month downturn. A few factors dampening the need for air transportation include China's weak economy, a slump in production, and ongoing inventory gluts. Having said that, thanks to a slight improvement in U.S. consumer spending in July, there is some hope on the horizon. If not for a peak season this year, at least for a slight uptick in demand.
For the rest of the week's top shipping news, check out the article highlights below.