In this week's Roar: news on U.S. imports, the East Coast – West Coast rivalry, blank sailings from Asia, the FMC's plan for easing port congestion, and the cost of sustainability.
The 24th edition of the Global Shipping Report reports an increase of 5.1% in U.S.-bound container imports. This is significant since the numbers are back to pre-pandemic levels. And for more good news, despite increased volumes, port transit times hovered at their lowest recorded levels. Breakdown of the numbers… the top 10 ports saw an increase in volume of 5%, or 88,987 TEU. From June to July, U.S.-bound imports out of China rose by 4.7%.
There is a rivalry that's been built between the U.S. East and West Coasts, with ports on each side of the country claiming to be Number 1. For decades, the Ports of Los Angeles and Long Beach to the west have been undisputed, but the pandemic and labor issues brought change, and shippers started to favor the East Coast Ports of New York and New Jersey, leading to the East declaring they had stolen first. But the West is crying foul—not surprisingly—and claiming that the data the East is using to prove their claim may have been manipulated a bit.
For the third week in a row, MSC is blanking its Asia – Europe loop, citing "slowing demand." Since blanking for weeks in a row is unusual, shippers are starting to wonder if there's a service suspension in the future. The loop has only been operational again since May, after being suspended during the pandemic.
The FMC is proposing changes to East and West Coast ports that are meant to help ease congestion, but not everyone is on board. Specifically, some point out that a lack of timeline for the implementation process will make things harder for shippers who are already struggling with detention and demurrage fees. FMC Commissioner Rebecca Dye will be accepting feedback until Sept. 15 before moving on to the next step—implementing a pilot program with shippers and truckers. But nothing can or will be implemented as policy without the full support of all FMC commissioners.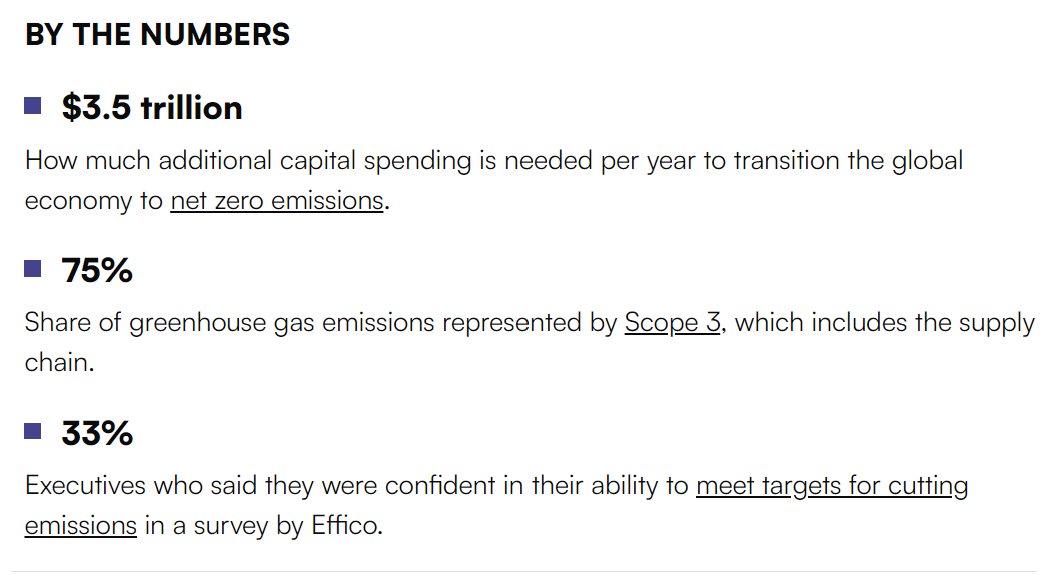 Currently, about 75% of all greenhouse emissions are categorized as Scope 3, meaning there's a huge price tag when it comes to cutting them. According to a 2022 McKinsey estimate, that amount is about $3.5 trillion a year, which equals about half the profits of all global corporations combined. In some cases, brands are absorbing the costs, but in many others, they are getting passed down the line. This is understandable when you consider the tight margins some industries operate under.
For the rest of the week's top shipping news, check out the article highlights below.