In this week's Roar: a COVID mess in China, storage and inventory woes in the UK, the specter of big labor problems at US West Coast ports, and questions about carriers' pricing practices in Africa.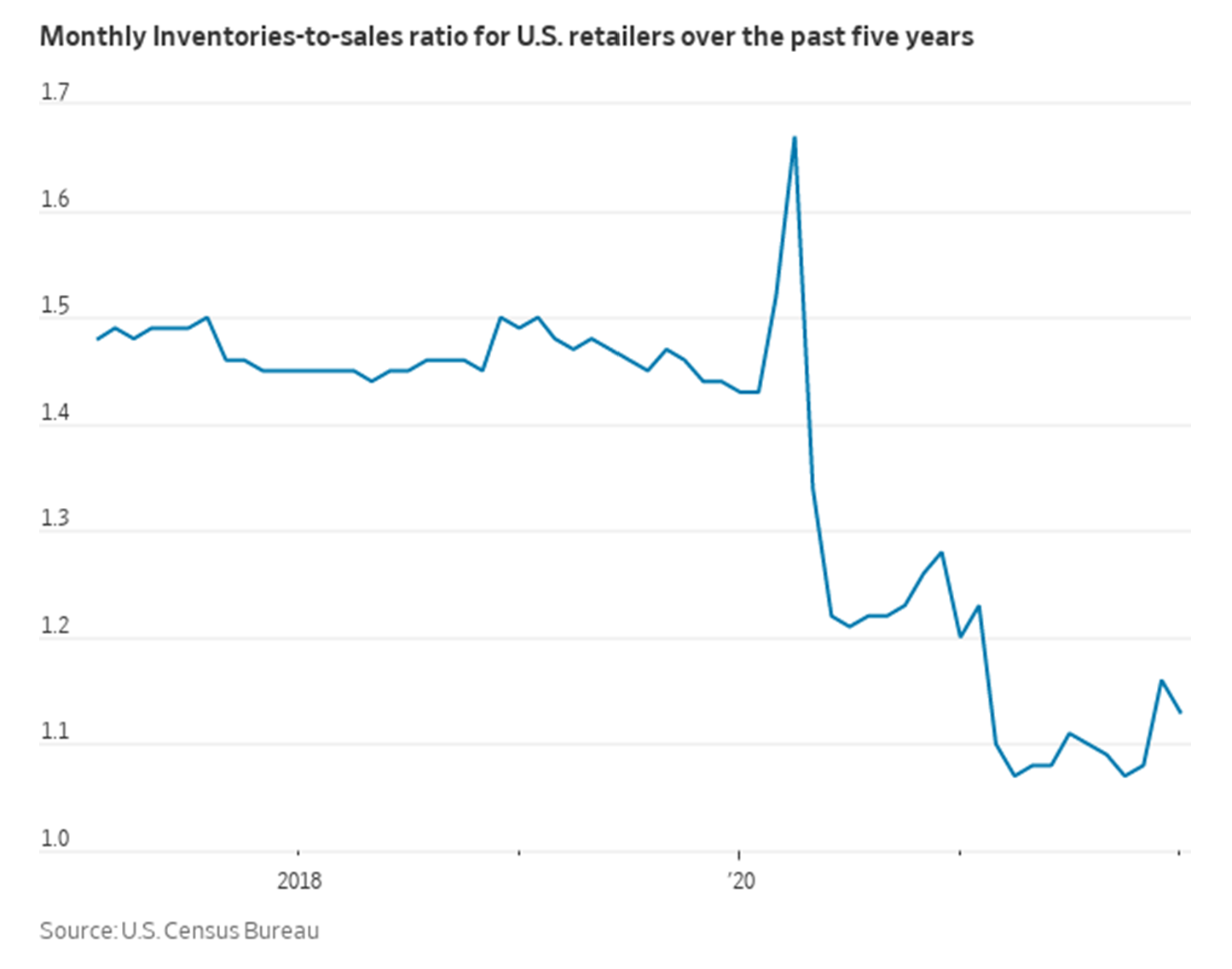 Thanks to another lockdown in China—this time in Shanghai—airlines are canceling and diverting cargo flights. Unsurprisingly, the result of that has been upward pressure on rates. Assuming cargo does get through, there's still a chance of it getting stuck at customs due to limited staff, as workers are forced to stay at home.
While some airlines have already suspended future flights, others are making last-minute adjustments in their schedules, offering no advance notice. Despite this, the quarantine and additional testing requirements will likely have an impact on port efficiency. For the time being, ports and some manufacturing sites are continuing to operate.
Moving to Europe, importers there are trying to cope with limited storage space. Thanks to unreliable supply chains and global turmoil, many importers are ordering larger quantities of goods—just in case—in an effort to ensure their shelves remain stocked. The problem is not unique to the UK. The chart on the right shows the wild ride US inventories have been on since 2020.
As if the industry isn't already dealing with enough chaos and uncertainty, 22,000 unionized dockworkers across 29 West Coast ports could go on strike when their contract expires on June 30. Nearly three-quarters of them work at the Ports of Long Beach and Los Angeles, the main gateway of Asian imports into the US. Should the strike go forward, the problems of congested ports and long queues will only get worse, leading to further economic hardships and inflation in all likelihood.
Finally, we've heard this talked about in other regions recently. Now it is happening in Africa. The COMESA Competition Commission (CCC) is investigating pricing tactics at Maersk, CMA CGM, and United Africa Feeder Line. The three are accused of coordinated pricing behavior.
For the rest of the week's top shipping news, check out the article highlights below.