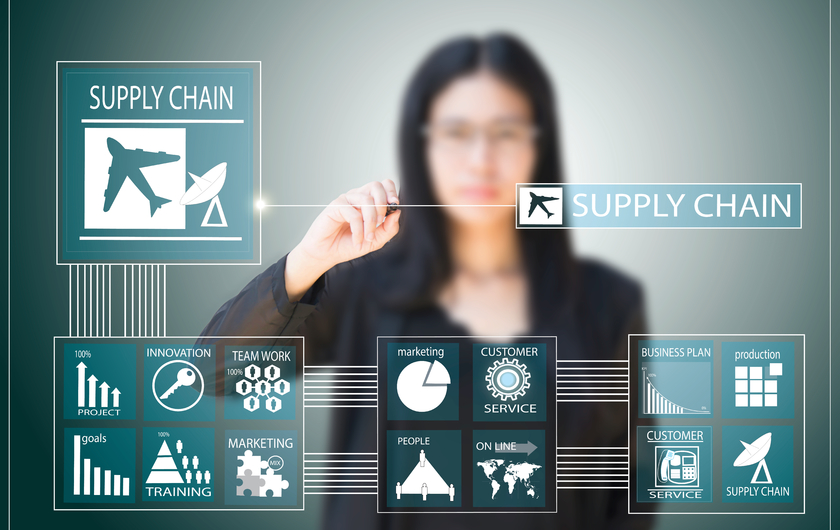 By
Jaguar Freight
As industry professionals and business owners, we know what you need to resolve all of your logistics concerns. The CyberChain™ Suite is your ultimate supply chain solution. Cost efficient? Check. Transparent? Check. Technologically advanced? Check. Data driven? Check.
The CyberChain™ Suite
From a strategic perspective, CyberChain can help address a number of challenges in your organization, including:
Warehouse Management
Network Integration
Load and Route Optimization
Planning and Execution
Dock Appointment
Yard Management
Freight Audit and Payment
Fleet Operations
Driver and Vehicle Performance and Regulatory Compliance
Rate Management
Customs and Regulatory Compliance
Electronic Data and Document Exchange
and Collaboration Solutions
E-Commerce/Order Fulfillment Solutions
Mobile Solutions (Domestic)
Supply Chain Optimization
GPS/Security Tracking Solutions (Domestic/International)
The CyberChain suite includes four powerful modules that do more than tell you where your products are and when they'll arrive. They provide deep visibility and actionable intelligence. CyberChain enables you to make the process and performance improvements that lead to cost savings and competitive advantage. The CyberChain modules—our renowned CyberTrax™ TMS, plus the ASN Portal™, Flashlight™ and POEM — can be implemented in combination or individually to accommodate your objectives, budget, and scale of business. And because we designed and built them in-house, we can customize the modules to fit the way you do business.
Get a straightforward, confidential and secure route to real-time information.
CyberTrax is the Transportation Management System (TMS) at the core of Jaguar's
logistics offering. CyberTrax TMS provides deep, real-time data about your supply chain,
right down to the SKU level. It's precisely the kind of real-world, real-time commercial
data that can trigger key communications through the system and inform internal
adjustment actions. CyberTrax TMS is transparent and available 24/7, so you can
access it at any time for the latest transportation information possible.
Business Benefits:
Run reports to see "at a glance" information that supports tactical decisions such as
all shipments from suppliers over time, and all shipments by mode, origin destination
and time intervals.
Get real-time shipping information at any time, from any Web browser.
Access all your data, whenever you need it.
Access archived shipping information as easily as current data.
Technical Benefits
Ensure near-universal systems compatibility with a password-protected, web-based system.
Engage Jaguar Freight software developers to customize your deployment.
Enjoy the peace of mind provided by 128-bit SSL encryption.
Download reports and data in multiple formats.
Provides access to all of your data so you can use it however you need it.
Jaguar can help you find ways to optimize your supply chain logistics, more conveniently, with fewer soft costs and disruptions. Our proprietary TMS tools will push real-time, SKU-level transparency out to your front-line colleagues. They'll receive reports with actionable information, which will free you to focus on priority tasks. Stay tuned to our blog for more information about implementing technology to further your supply chain.