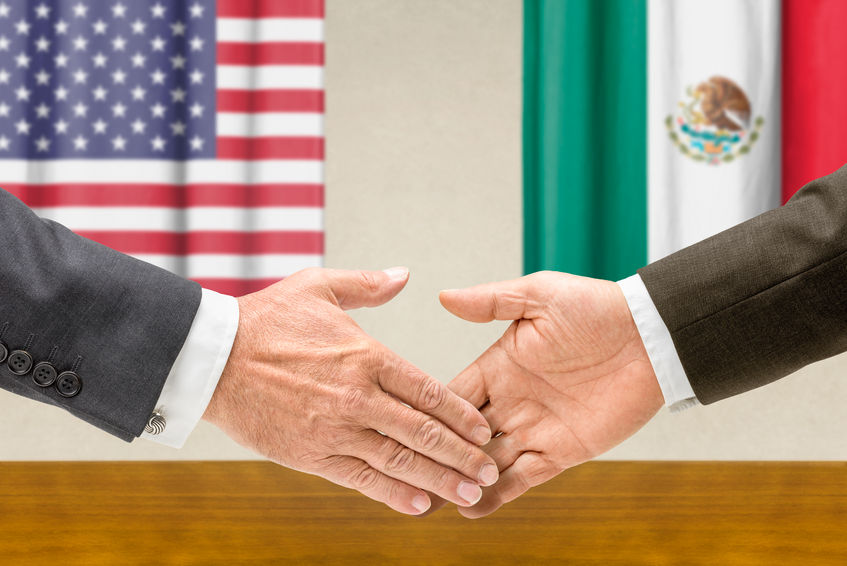 By
Jaguar Freight
NAFTA's terms provided for the elimination of most tariffs on products traded among Canada, Mexico, and the United States.
U.S. exports to Canada and Mexico support more than three million American jobs.

For services and many categories of goods, the United States maintains a trade surplus with the NAFTA countries.

U.S. trade with NAFTA partners has unlocked opportunity for millions of Americans by supporting Made-in-America jobs and exports.
On one side, many anti-NAFTA critics highlight that NAFTA has allowed the U.S. to outsource far too much employment to Mexico, where labor wages are traditionally lower than both the U.S. and Canada. Pro-NAFTA critics argue the increase in outsourced labor was expected, and that the US would take the opportunity to further its' workers technical abilities and productivity.
The competition with China's low-cost manufacturing sector continues to be a contributing factor of the varying levels of success and failures of NAFTA over the past two decades. NAFTA is not the only free trade agreement affected by China's incessant ability to provide low cost labor. Virtually all free trade agreements are affected by China's labor force.
In the face of a Donald Trump inauguration, the question now shifts to how anti-trade rhetoric will interrupt NAFTA and other free trade agreements. The creation of NAFTA escalated globalization, the inverse will surely be true should subsequent trade agreements be terminated or tramatically amended..
Shipping and logistics are woven throughout nearly every industry that globalization affects. Whether you're a cosmetics retailer or toy manufacturer, getting your goods from point A to point B is imperative for the survival of your business. Globalization, powered by free trade agreements, is guided by the inclination of the federal administration to pursue free trade with partner countries.   
At this point only speculation is relevant; with a new administration on the horizon, a new day in the age of globalization is upon us, how far the anti-trade rhetoric will be taken is yet to be determined. Virtually all industries can expect to be impacted by changes to the currently implemented NAFTA, TPP, and other trade agreements with the U.S. The only question remaining is, to what degree?
At Jaguar Freight, we pride ourselves in being able to provide you and your team with exceptional freight forwarding services. Our team is dedicated to pioneering the next stages in freight forwarding and logistics.